Unlike many Carats out there, my journey with SEVENTEEN began late in 2017, when my friends finally convinced me to watch One Fine Day. After watching the entire show, I delved into watching their MVs and getting to know the members. The next thing I knew, I have slipped into the diamond life.
Needless to say, when SEVENTEEN announced that they'll be making a Manila stop for their Ideal Cut tour, I knew I wanted to go. I didn't really care which ticket I got, as long as I could watch. So when my friend and I finally got General Admission tickets, I was giddy with excitement. It was my first SEVENTEEN concert, and part of me knew that I was going to have a blast.
Three hours later, after exiting MoA Arena, I knew that Ideal Cut was one of the best concerts that I've ever watched. Yes, that's probably a big claim, but I stand by my word.
One of the reasons why is because of the performances, obviously. Whether they're performing to their title tracks, their B-sides, or even their unit songs, SEVENTEEN gave it their all. They're known for their unique choreography and their sharp dance moves, and they definitely did not disappoint.
Which brings me to my second reason: their energy. You could easily tell if an artist has already lost steam during a concert—understandably so because it's not easy to be energetic for two hours—but SEVENTEEN looked like they unleashed their energy during the last half of the concert. It just motivated me to sing along during every song.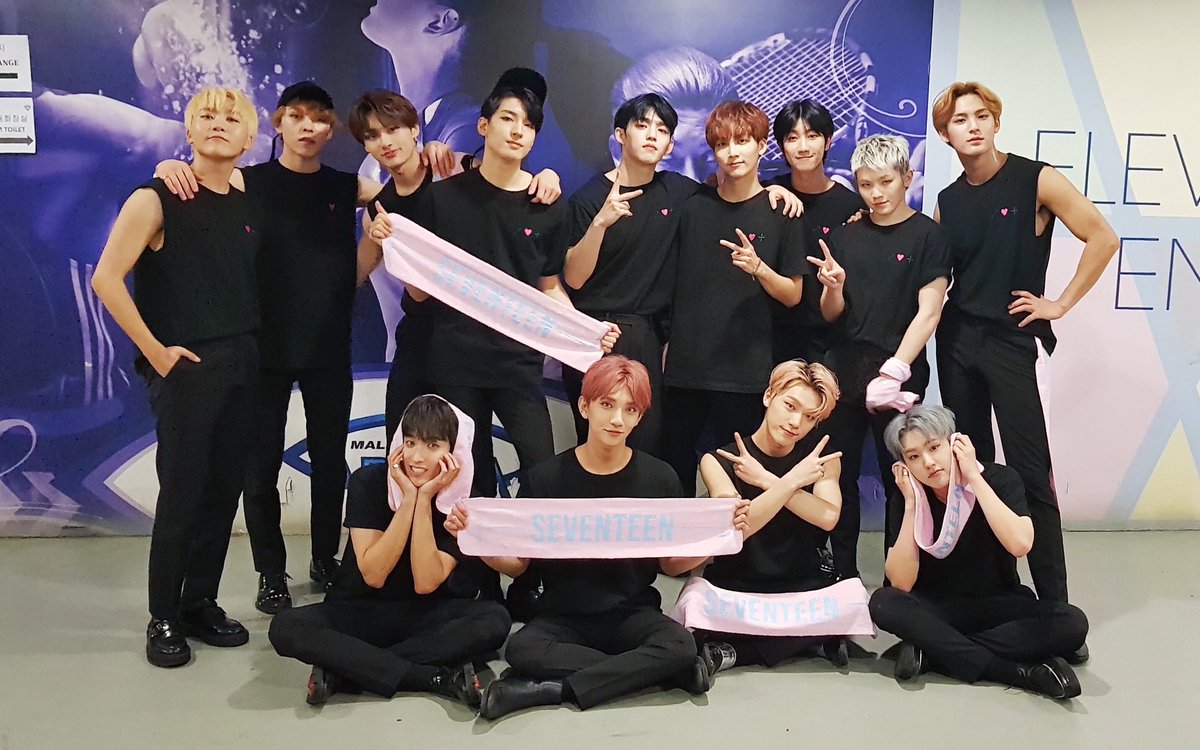 The boys of SEVENTEEN (Photo from SEVENTEEN's Official Twitter)
But what endeared me more to the boys was the ments. SEVENTEEN showed how much they appreciated everyone who came to watch. In a way, those were what made the concert more intimate, a way to make the group more connected to the fans.
I couldn't stop smiling when Mingyu danced to TT, Seungkwan did his freestyle dance, Joshua rapped, and Wonwoo did his "Jeon Ballad," adding a "Mahal kita" to the lyrics. And then came the ending ment where they each expressed their gratitude to Filipino Carats. I just couldn't stop clutching my heart because of how endeared I was by these 13 boys.
I didn't want it to end after their fourth Aju Nice encore. But I'm very sure that with the way SEVENTEEN  enjoyed themselves, and with their promises to come back next year, that their next concert stop in Manila will be as fun—maybe more fun—than Ideal Cut.
---
Featured photo from PULP Live World's Official Twitter