If you plan to catch the cherry blossom bloom in Korea, you might want to set an earlier schedule for your spring vacation!
According to the Korean weather forecasting service KWeather, cherry blossoms are expected to bloom four to seven days earlier than usual.
It will begin in the south, with Jeju to see the first cherry blossoms on March 21. It will be followed by Busan, Gwangju, Jeonju, Daegu and the rest of southern Korean between March 21 and 31. The central regions of the peninsula, including Seoul, Incheon, and Daejeon, will have theirs between March 31 and April 7.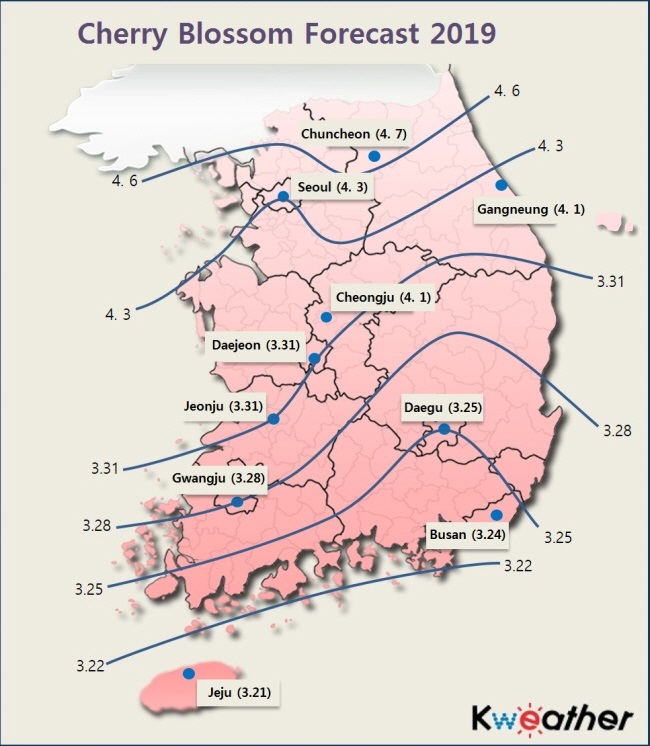 Many cherry blossom festivals are held during this period such as the Yeongdeungpo Yeouido Spring Flower Festival and the Jeju Cherry Blossom Festival.
Plum blossoms, a flower from the same category as cherry blossoms, are expected to bloom also early this year.
---
Source: Korea Tourism Organization