Spring is a magical season. As the freezing winter dissipates into a fresh, chilly bloom, the world around us turns a lot more colorful! This makes spring time the best time to travel to Korea, which boasts amazing springtime tourist locations. However, you don't have to see the whole of the peninsula to feel what spring is like. The capital city, Seoul, already has quite a few beautiful spots to offer!
So before you finalize your Seoul travel itinerary, reconsider these spots and maybe have them in your go-to list. Here we go!
Yeouido's Yeouiseo-ro Road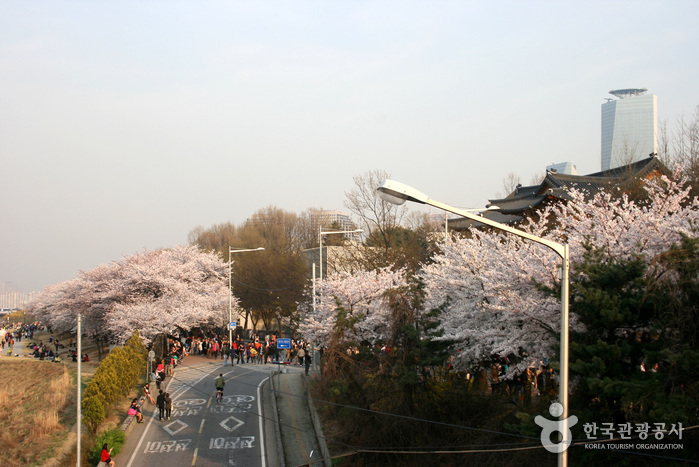 The Korea Tourism Organization dubbed the Yeouido's Yeouiseo-ro Road as the "Representative Cherry Blossom Tunnel" of Seoul and it is not surprising because this is one of the most popular cherry blossoms viewing destinations in Seoul–and in Korea! It is a 1.7 kilometer stretch of cherry blossom trees which make the road appear like a snow-white tunnel by early to mid-April. This is also the location of the Yeouido Spring Flower Festival. Aside from cherry blossoms, there are also azaleas, forsythia, royal azaleas, and other spring flowers.
Location: Yeouiseo-ro, Yeongdeungpo-gu, Seoul (behind the National Assembly Building)
Namsan Park's Circular Road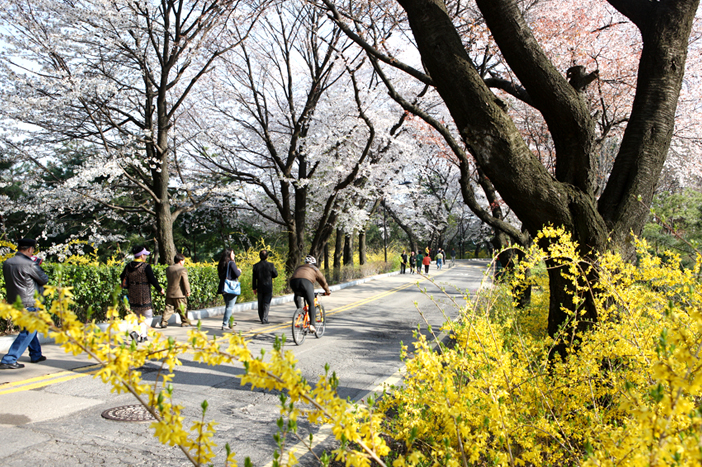 This is the road that connects the Namsan Library, Namsan Octagonal Pavillion, and the National Theater of Korea. Just like the Yeouiseo-ro Road, the Circular Road is lined with a variety of blossoming flowers. If you wish to take a walk here, you can start at the Namsan Library and then walk your way to the Octagonal Pavillion at the top of the mountain.
Location: 109, Sowol-ro, Yongsan-gu, Seoul
Changgyeonggung Palace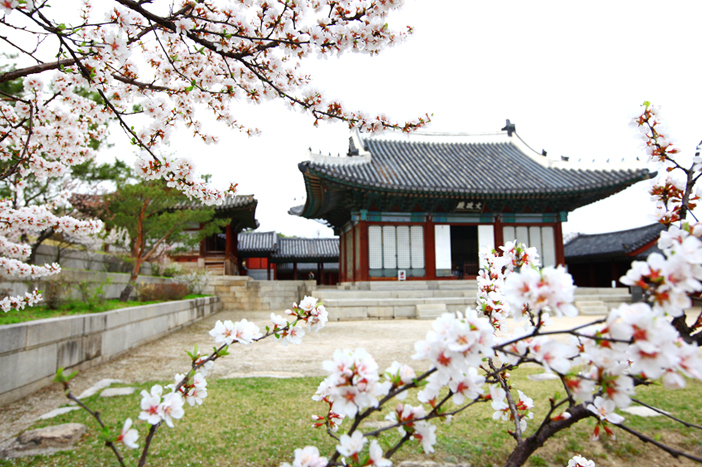 If you want to experience spring with a touch of royalty, then go to Changgyeonggung Palace! One of the major royal palaces in Seoul, the Changgyeonggung Palace is one of the best places to see cherry blossoms and plum blossoms. The Okcheongyo Bridge is a scenic spot because there are times when cherry blossom petals would rain over it.
Location: 185, Changgyeonggung-ro, Jongno-gu, Seoul
Seokchonhosu Lake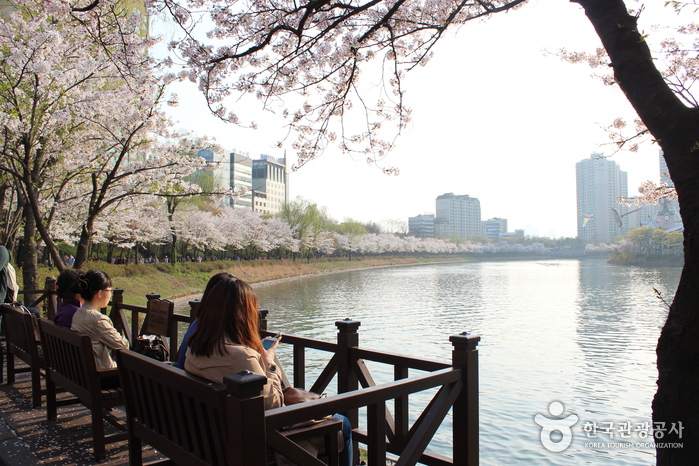 Home to the Seokchonhosu Lake Cherry Blossom Festival, this lake park is a prime spring spot. It surrounds Lotte World and has approximately 1,000 cherry trees around it.
Location: 136, Samhaksa-ro, Songpa-gu, Seoul
So, are you ready to make the most out of the remainder of Seoul's spring! Make sure you visit these destinations!