Korean pop rock band DAY6 is returning to Manila on November 23 for their world tour!
On July 1 evening, DAY6 through their social media accounts, announced the stops and dates for their World Tour "Gravity." It will kick off in Seoul on August 9 to 11 and will tour in the United States and Australia first before returning to Asia. Manila will be the first of the Southeast Asian stops.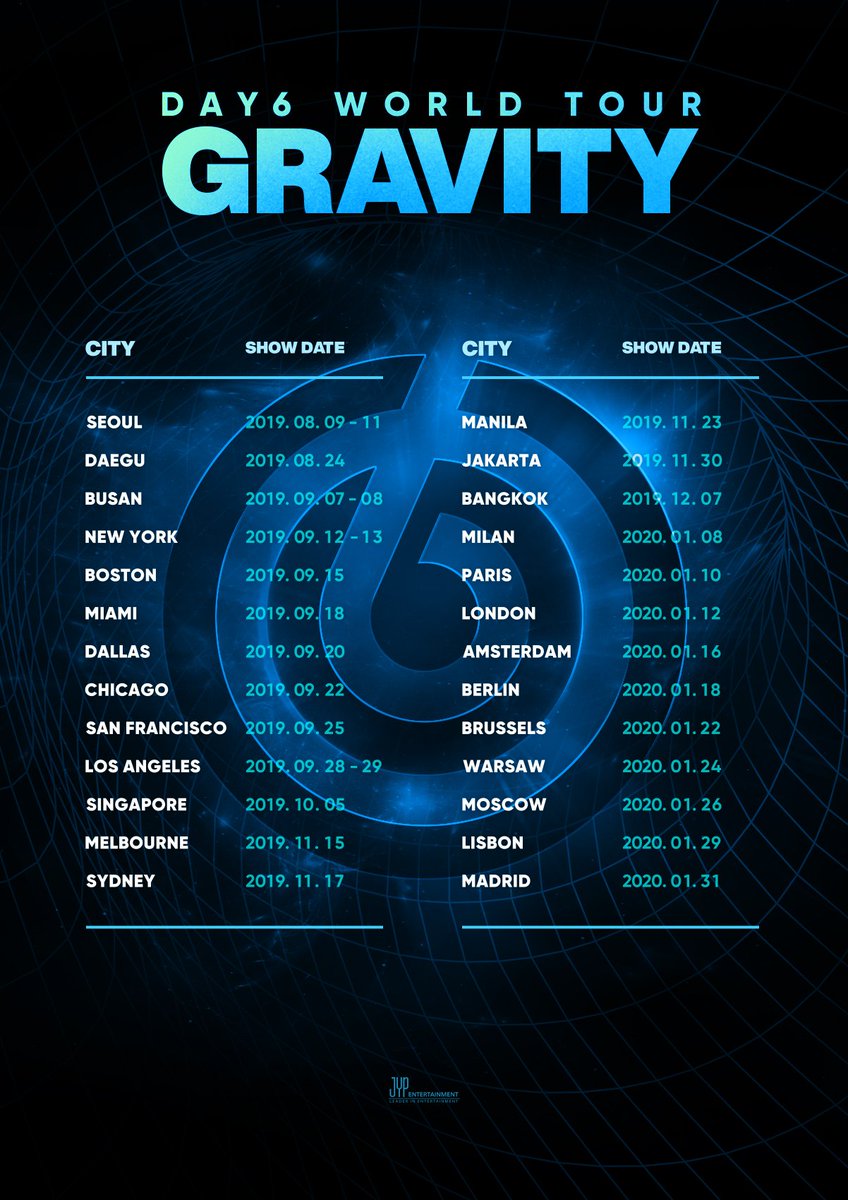 READ ALSO: DAY6 thanks PH fans for an "unforgettable" Manila concert
As of writing time, there is no announced organizer for the Manila stop. The five-piece band last held their concert in the country on October 6, 2018 for their "Youth" First World Tour at the Kia Theater in Quezon City.
Filipino MyDays, are you ready for DAY6's return to Manila?