With the continuous surge of K-Pop debuts every year, it's a struggle to stand out. When CUBE announced the debut of a new girl group, anticipation was high as Produce 101 Season 1 CUBE trainee, Soyeon, was reported to join the said group. A year later, (G)I-DLE (a stylized form of (여자)아이들, read as Yeoja Aideul) is now recognized as a force to reckon in the K-Pop industry. Following their latest single, Uh-Oh, (G)I-DLE is KStreetManila's This Month's Beat!
Following the success of 4Minute and CLC, (G)I-DLE helms from CUBE Entertainment and is composed of members Soyeon, Miyeon, Minnie, Soojin, Yuqi, and Shuhua. The girl group is made up of four nationalities ⁠— Korean (Soyeon, Miyeon, and Soojin), Thai (Minnie), Chinese (Yuqi), and Taiwanese (Shuhua).
On May 2, 2018, the girls made an explosive debut with LATATA, the title track of their debut EP I Am. The song received an overwhelming response that earned the girls their first-ever music show win.
Only a few months later, the six-member girl group returned with their first digital single, 한(一)(HANN(Alone)). With the release of back-to-back iconic tracks in 2018, (G)I-DLE swept multiple rookie awards at various awarding ceremonies such as the Mnet Asian Music Awards, Melon Music Awards, Golden Disc Awards, Genie Music Awards, Gaon Chart Music Awards, and Asia Artist Awards.
Each of the girls exudes a particular persona, which makes them easily distinguishable from one another. Let's check their profiles.
Soyeon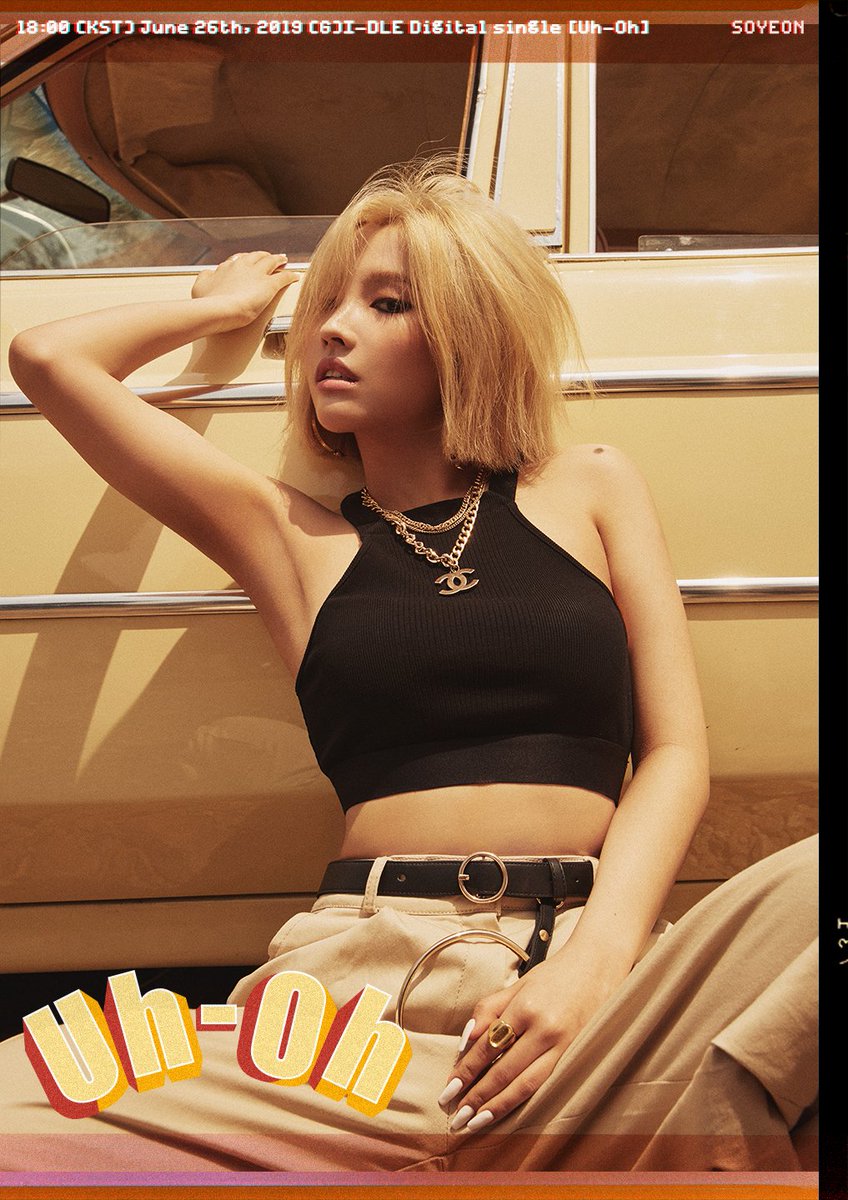 Real Name: Jeon So Yeon (전소연)
Date of Birth: August 26, 1998
Position: Leader, Main Rapper, Lead Dancer, Vocalist, Center
Soyeon is no stranger to reality shows. With her fierce rap and charisma, she was one of the fan favorites to debut in the final line-up of the first season of Produce 101. Unfortunately, she only ended up at number 20 in the final episode. She then also appeared in the third season of Unpretty Rapstar, wherein she was one of the semifinalists.
But more than a talented rapper, Soyeon is also a songwriter, composer, lyricist, dancer, and vocalist! More than being a "Triple Threat", Soyeon definitely is an overall package!
Miyeon

Real Name: Cho Mi Yeon (조미연)
Date of Birth: January 31, 1997
Position: Vocalist
Don't be fooled with Miyeon's innocent looks, because she is actually (G)I-DLE's power vocal! Prior to joining CUBE, Miyeon was a YG trainee (who entered at the same time as BLACKPINK's Jennie) and almost made it as a member of BLACKPINK. She left the company around 2015, and things still turned out well for her as she is now (G)I-DLE's reliable unnie!
Minnie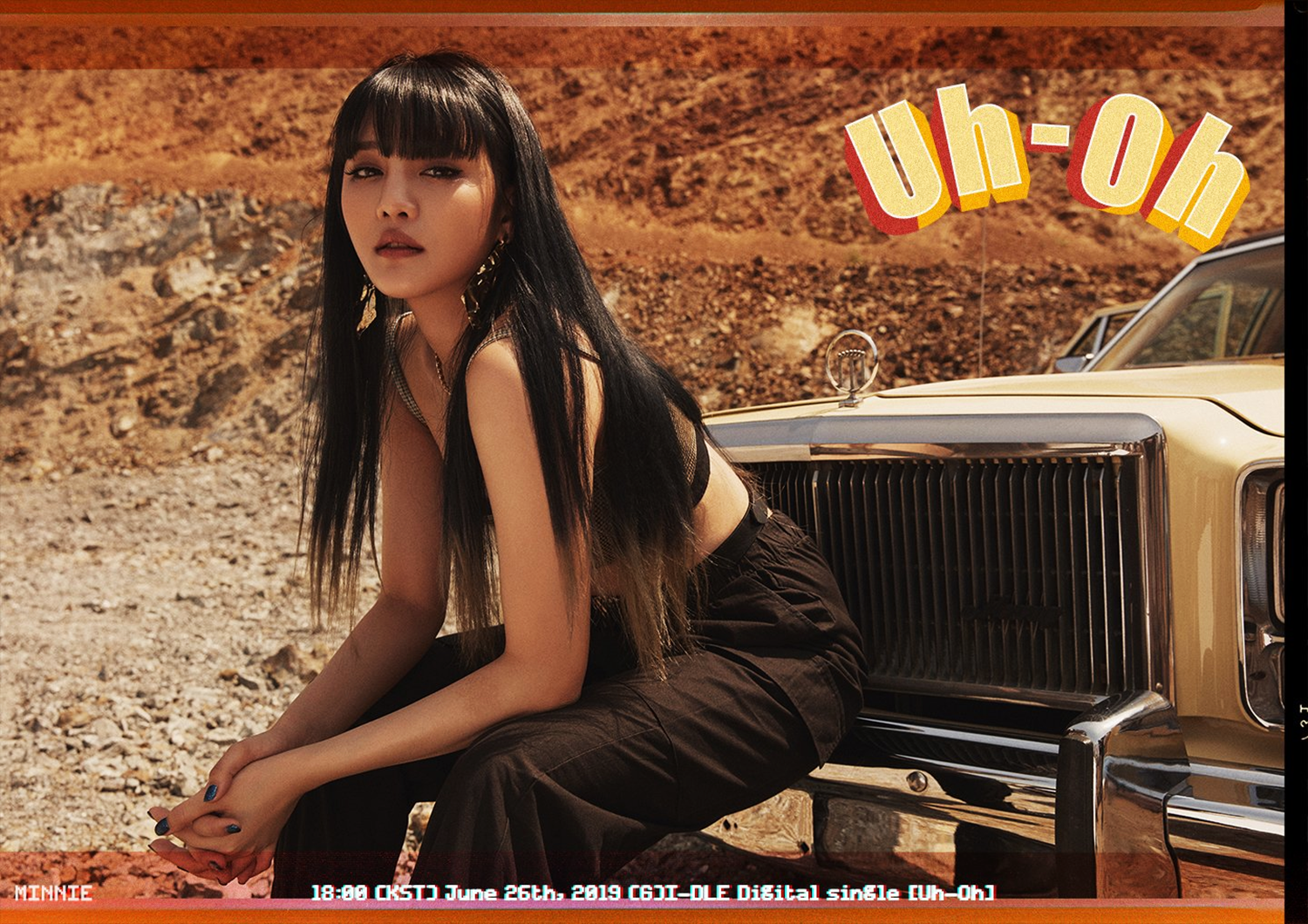 Real Name: Minnie Nicha Yontararak (มินนี่ ณิชา ยนตรรักษ์)
Korean Name: Yoon Min Hee (윤민히)
Date of Birth: October 23, 1997
Position: Main Vocalist
Born in Thailand, Minnie is friends with other Thai idols such as 2PM's Nichkhun, GOT7's BamBam, CLC's Sorn, and BLACKPINK's Lisa. (They even have a chat group together!) Minnie introduces herself as the one in charge of dreaminess, and we surely are having sweet dreams every time she sings. Check out her duet cover with member Yuqi of Martin Garix and Dua Lipa's "Scared to be Lonely" and Sara Bareilles' "Gravity"!
Soojin

Real Name: Seo Su Jin (서수진)
Date of Birth: March 9, 1998
Position: Main Dancer, Vocalist
Prior to being a member of (G)I-DLE, Soojin debuted under the name, N.NA, in a girl group named VIVIDIVA. Soojin is known for amazing stage presence when she dances, but did you also know that she holds a black belt in taekwondo? She's definitely someone you don't want to mess with!
Yuqi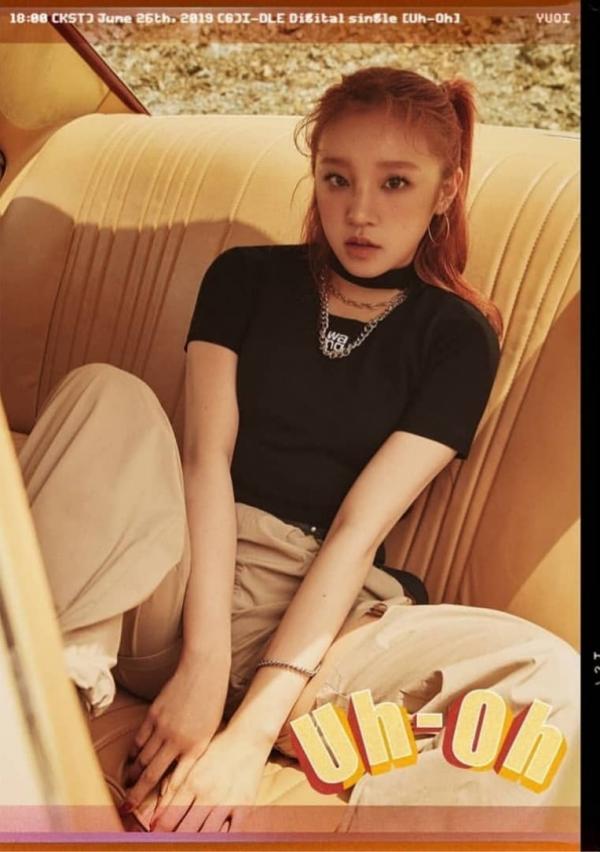 Real Name: Song Yu Qi (宋雨琦/송우기)
Korean Name: Song Woo Gi (송우기)
Date of Birth: September 23, 1999
Position: Vocalist, Visual
Yuqi has a low and unique husky voice that is unusual for female K-Pop vocalists. Born in China, Yuqi decided to become a singer in Korea, having been a fan of Super Junior (particularly Ryeowook). The cute member of (G)I-DLE is incredibly talented as she can expertly play the guzheng, the Chinese zither (here and here), and dance Dai, a traditional Chinese dance from the ethnic minority of the same name. Before coming to Korea, Yuqi has been a fan of the variety show, Running Man. Who would have thought that years later, she will be a cast member (along with Lucas of WayV) of the Chinese Running Man this year?
Shuhua

Real Name: Yeh Shuhua (葉舒華)
Korean Name: Yoo Su Hwa (유수화)
Date of Birth: January 6, 2000
Position: Vocalist, Visual, Maknae
Shuhua initially wanted to become an actress but decided to be a singer instead as she was inspired by Hyuna. Check out her acting skills in this music video, also featuring fellow CUBE trainee, Yoo Seon Ho!
What do you think of (G)I-DLE so far? Who is your favorite member? Share your thoughts on the comments below!