There's no mistake that Philippine pop (P-Pop) has been around for as long as we can remember. With its belongings in the 1960s, P-Pop stemmed from a broader genre, the more familiar Original Pinoy Music (OPM).
The P-Pop scene has undergone different trends in the past few years, from ballads and disco in the 1960s to 1980s, pop-rock in the 90s to early 2000s, and urban and dance pop in recent years.
Following the mainstream rise of K-Pop comes the emergence of our country's idol groups. Our featured groups are still young, at least a year into debut, but they've shown that they can adapt the concept of idol culture, with a Filipino twist. (Fun fact, our research showed there are plenty of idol groups in the indie scene!)
MNL48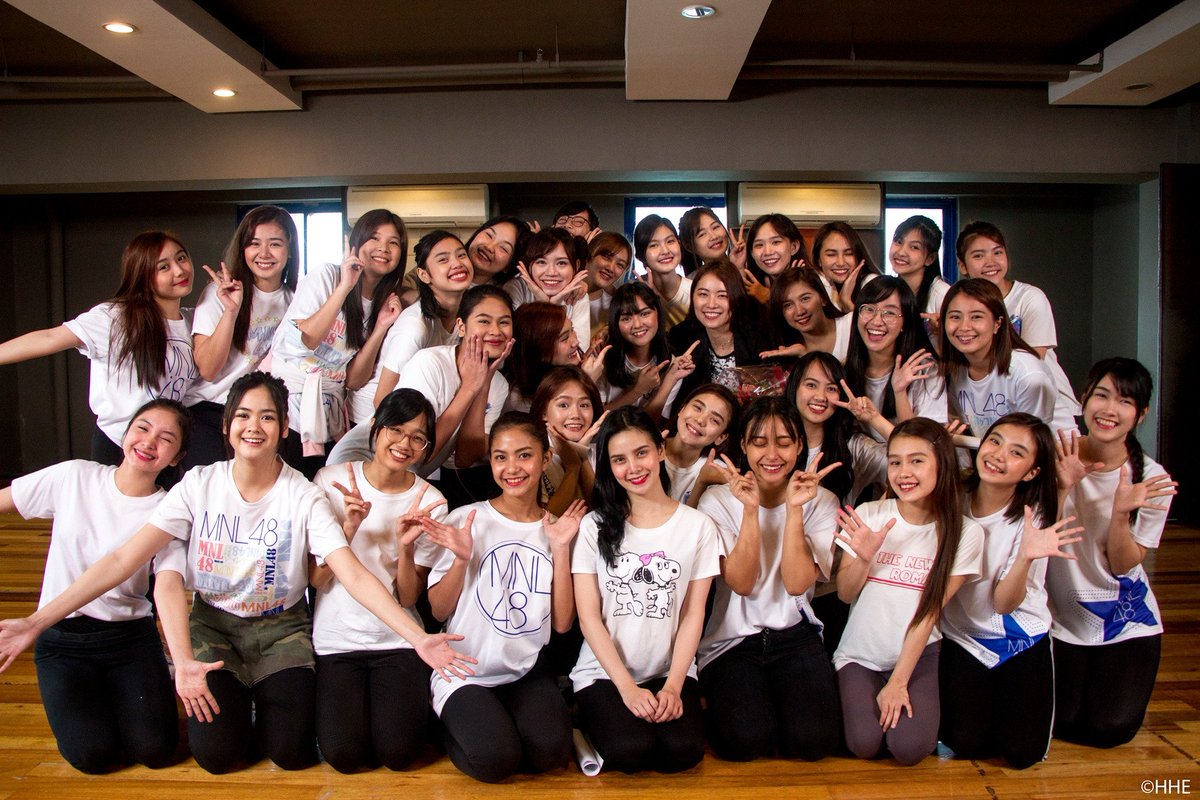 MNL48 is part of the 48Group franchise under AKS, a Japanese management agency that handles AKB48, one of the biggest idol groups in Japan, and its Japanese sister groups SKE48, NMB48, HKT48, NGT48, and STU48. The group is also affiliated with international sister groups like JKT48 in Indonesia, BNK48 in Thailand, AKB48 Team SH in China, AKB48 Team TP in Taiwan, SGO48 in Vietnam, and IZ*ONE in South Korea.
Managed by Hallo Hallo Entertainment, the group had its beginnings in a reality show in "It's Showtime" before officially debuting in August 2018. Like their sister groups, MNL48 sings songs from the 48G in Filipino and adds a local twist to the songs and concepts. Their recent single, "Ikaw Ang Melody," has the girls wearing (very fashionable) Filipiniana costumes.
READ MORE: MNL48? Produce48? What's the Deal With These 48 Groups Anyway?
Although they have the same concepts as their sister groups, MNL48 is dubbed by fans as one of the best vocalists in the 48G franchise. Watch them blow the crowd away with their acapella performance of their third single, "365 Araw ng Eroplanong Papel," which earned them high praises from all fans and fellow 48G sisters at the AKB48 Asia Festival held in Shanghai last August 24:
https://www.youtube.com/watch?v=VZwuKLJ98gQ
SB19
SB19 is a five-member group who debuted in 2018 under ShowBT Corporation, a Korean company that manages BNF. Composed of Sejun (leader, dancer, rapper), Stell (main vocal), Josh (dancer, rapper), Ken (main dancer), and Justin (maknae, vocal, rapper),  the members were selected from 200 auditionees to become trainees, just as how Korean entertainment companies would typically do. They debuted with a ballad song "Tilaluha" in October last year before following it up this year with an upbeat pop song "Go Up" reminiscent of today's K-Pop songs. (Fun fact: The song was produced by RealBros, the team behind songs by TVXQ, Wanna One, and Stray Kids.)
READ MORE: SB19 shows off charms and wit at "Go Up" press conference
SB19 has recently made waves among Filipinos as the dance practice video for "Go Up" went viral. Many have praised them for their singing and dancing skills, especially their synchronization. Watch the video below and be amazed!
PPOP Generation
The 45-member girl group debuted in early 2019 as a joint venture by Viva Live and RTM of Japan. The former is known for producing some of the country's hottest artists, including Nadine Lustre and previously Carlyn of Z-GIRLS.
They are more performance-focused, and you'll see them mostly on their regular shows at Teatrino in Greenhills. They rotate appearances based on the members' team, so stay tuned on their social media pages to see if your favorite member will be performing. The group also appears in Viva-related events.
PPop Gen doesn't have much in their discography on Spotify, but fans can attest to their singing and dancing skills! Watch their MV of "Boom Ganda" here:
Several members have also made their debuts as solo singers, and they make covers of local songs on Viva's Halo Halo Radio.
We're very proud that the Philippines has their own idol groups. We can't wait to see how they'll diversify the country's music scene!
---
Dan Gambe contributed to this article.