Every K-Pop fan knows that the most crucial role in an idol group is that of the "center." Also known as the "face of the group," this member gets the most spotlight and screen time, therefore being the first person that comes to mind to many people—fans and non-fans alike—when the group is mentioned.
Of course, the center position is never an easy task. In fact, they face so many expectations from the company, their members, and their fans, that sometimes the position is a burden more than a blessing. But when the debut and the breakthrough arrives, the efforts are oh, so worth it.
Kang Daniel understood the pressure the center faces, even more so since millions of fans voted for him to be the center of Wanna One. Fortunately, South Korea didn't pick wrong. Even when Wanna One disbanded (I'm crying), Daniel has consistently proved that he's still the nation's center.
Talent? Check.
There's no denying that Kang Daniel is a performer. He got noticed in Produce 101 for his dancing skills, particularly his expertise in b-boying. He knew he still had a lot to improve on, and the nation took notice. This is why he steadily rose from the rankings, from 23rd to eventually the winner of the survival show.
His rapping skills are no joke either.
Visuals? Check.
You have to admit that Kang Daniel isn't the striking visual upon first impressions. Rather, his visuals are the boy-next-door type that will eventually grow into you.
But of course, when he dresses up like a badass CEO (yes, we know he already is one), DANITYs just swoon, which is totally understandable.
It's common knowledge among WANNABLEs and DANITYs that Daniel resembles a Samoyed, and we're honestly not surprised at this point.
💛💛#KANGDANIEL#강다니엘#DantheSamoyed pic.twitter.com/GzF2CT8cVQ

— DANtheSamoyed🐶 (@DANtheSamoyed) August 24, 2019
Can we also talk about his abs? Actually, no. We literally have NO WORDS for them.
Impact? Check.
There's no denying the fact that Kang Daniel is different from other centers in the Produce 101 franchise. He consistently topped male idol brand rankings for 12 months in a role, a feat no idol has ever done before. He also joins BTS, Blackpink, and Red Velvet in the 2019 Forbes Korea Power List, a list of celebrities who have shown huge influence in Korea (and the world) for the past year.
Everything he touches turns into a gold mine, too! Any product he wears and every magazine he's featured in are guaranteed to sell out, even overseas.
Kang Sold Out at it again, emptying wallets everywhere 😩#강다니엘 #WANNAONE #워너원 pic.twitter.com/aj1oaO4bnP

— Mandy 🍑 Kang Daniel (@SunshineDanik) December 22, 2017
Also, remember when he made his first Instagram? He beat Pope Francis' record as the fastest person to get 1 million likes on the social media platform. Kang Daniel only.
Heart of Gold? Check.
Despite having lots of influence, Daniel has a good head on his shoulders. Even though they were all technically rivals in Produce 101, he never fails to lend a helping hand to his fellow trainees, especially to his "son," Lee Woojin.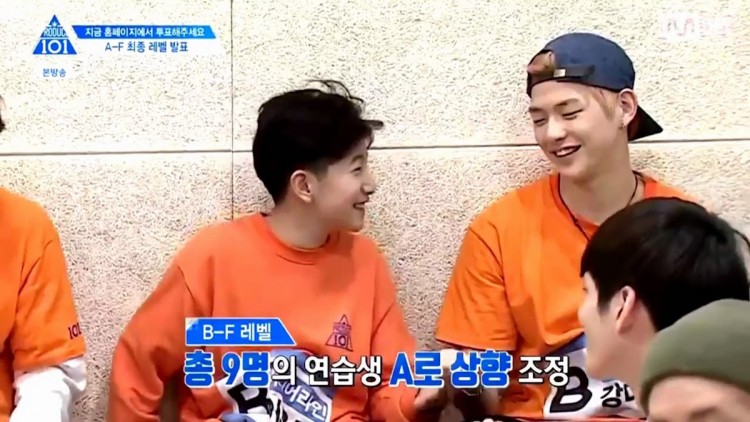 Even when he was a trainee, Daniel has shown that he supports numerous causes. He shared that he volunteered at a child care when he was in elementary school. He was also seen wearing various products and accessories supporting various causes while he was a trainee, and he takes the time to participate in charity work and donations. Here's a video of him participating in the Ice Bucket Challenge back in 2016 to spread awareness about ALS.
Here's a long list of his philanthropy work.
Relatable? Check.
Even though people look up to him, Daniel is still, very much, relatable. Remember that one time he showed he was scared of bugs? Same.
He's an animal lover and has adopted three cats.
View this post on Instagram
And as much as he's an expert in navigating the idol industry, Daniel admits to being a homebody. In the end, it's about rewarding yourself by lying down and doing nothing, and probably getting that much-needed sleep in the process.
And yes, he's the nation's center, but he has his favorites like the rest of us. The only difference is, he can ask them for favors, like that one time he asked EXO's Chanyeol to invite him to their group's concert in exchange for the key in one Master Key episode. Seize the opportunity, amirite?
Let's see whether this happens 😂🔫Kang Daniel asked ChanYeol fa a concert ticket and I hope he got one fa the #ELYXIONINSEOUL 👅I love this EXO fanboy so much👻 pic.twitter.com/hvyGskUmL2

— #EXOMonth~ (@raichexol) November 24, 2017
Excited to see Daniel? Catch him at his Color on Me fan meeting, happening on October 19 at the SM Mall of Asia Arena. Tickets are available at SM Tickets' website and at all outlets nationwide.
| READ ALSO: Kang Daniel adds Manila stop to Asia tour!