Hey there! I hope you've checked out our previous Day6 article, 'cause right now we're going deeper into the reasons why we should fully Stan them!
But before we move forward, I'd like to primarily introduce to you the 5 dashing members of Day6.
Sungjin
Day6's leader, born in '93, —Park Sungjin —call him Sungjin. He's one of the most eccentric K-pop idol I have ever met. His variety skills are on point! Plus, of course, he is a wonderful leader except for his nagging, says the maknae line!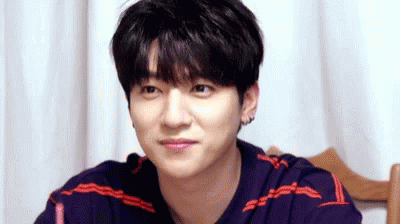 Jae
Next up is Park Jae Hyung — you can call him Jae. He's a '92 liner and spent most of his life in California. Jae is the vlogger in the group, you can find his vlogs in Youtube. He's really talkative and seems like you won't run out of topics when you go out ona date with him. His visuals are also on point, especially when he wears glasses!
Young K
Next in line —Young K! But most people call him Brian, even if Young K is his stage name. Well, he lived in Canada for 4 years so he chose Brian Kang as his English name, while his real Korean name is Kang Young Hyun. He's also a '93 liner along with Sungjin. This lead vocalist can dance and most of the time contributes a lot to the songs they produce. For me, the most notable thing about him is how easy it is for him to sing any note with his vocals! Young K can do anything guys!
Wonpil
Then, here is the cutest member of the band, a '94 liner (it's not just because he's my bias, huh) — Kim Won Pil! Aside from being the keyboardist of the band, he is also the aegyo machine! Wonpil gives out the most irresistible ~voice~ and aegyos!
Dowoon
Last but not the least, the maknae —Yoon Do Woon. He's born in '95 and loves drum, likes drum, and is a drum. He loves speaking in English, that is why he's Jae's student. He's currently taking up vocal lessons yet his low vocals makes me weak. It's amazing! You should check out the bridge of their song, Beautiful Feeling —that's Dowoon singing. Also, I think he's a living meme.
Okay, now that we're done with the ~quick~ run down of the members, I want you to know that they are already five reasons to stan Day6. But I'm giving you 6 more reasons to fully stan them. Here they are: 
1. DAY6 EATS & BREATHES MUSICAL NOTES
As a fan myself, the first thing that got my interest in Day6 is their vocals. I first heard their song, 'I Loved You' on Youtube when I decided to search for them. True enough, their vocals did not disappoint! The can play instruments and can totally sing!
2.THEIR DISCOGRAPHY IS A TREASURE BOX
You won't find any bad song in their discography. All their songs are well-written to the point that every song connects so much to their fans. They really know how to flaunt their talents well.
3. MUSIC ~AND~ VISUAL GODS
Okay, this band is not just all about singing. They can sing while throwing out too much visuals. I'll stop talking at this point and will just share to you some of the music videos that made me appreciate their visuals a lot!
4. DAY6 CAN DANCE
Even though most of them find it awkward, especially when they are in live broadcasting shows, Day6 can really dance. As I've mentioned before Young K can really dance. Also, Sungjin dance really well also, although he prefers to ugly dance most of the time.
5. TWITTER DORKS
If you don't know, most of them all have their Twitter accounts. They tweet most of the time, and when they do tweet, it's hilarious. Jae is known for being really connecting with fans through Twitter. Dowoon's tweets are mostly about drums, while Sungjin is always tweeting about… food.
I am a foreigner who enjoys hiking https://t.co/l64QIURdDi

— Day6 Jae (@Jae_Day6) September 19, 2019
You can do it friends https://t.co/JKeZqWzMMz

— Day6 Jae (@Jae_Day6) September 11, 2019
바로 지금이 닭발 먹기 딱 좋은시간!!!
Right now is good time to eating chicken food!!!

— 박성진 (@DAY6_BOBSUNGJIN) October 13, 2019
차돌박이에 양밥이라니….
What the beef brisket and YANGBOB….

— 박성진 (@DAY6_BOBSUNGJIN) October 9, 2019
I'm worried about downstairs pic.twitter.com/aWyrZp1eA6

— 윤도운 (@Dw_day6_drummer) September 16, 2019
생일축하해주셔서 감사합니다!
사실 저는 생일에 별로 의미를 두지 않는편이라 제 생일을 잘 챙기지 않았는데 이렇게 생일마다 축하해주셔서 참 복 받은놈인거 같습니다! 우리 8월 생일이신 마이데이분들도 생일축하드리고 행복합시다 우리♥

Original song 권진원
Cover j rabbit pic.twitter.com/dSUrUSKvY0

— 윤도운 (@Dw_day6_drummer) August 24, 2019
6. DAY6 ADORES MY DAYS SO MUCH
My Day is the official fandom name of Day6 fans. Most of the time, Day6 prefers busking more to be closer to their fans than big broadcast shows. Day6 is a true gem.
The list of reasons to stan Day6 could go on, but that's all for today folks! Do check them out! You won't regret it!
Also, Day6 is coming back to Manila for their 'Gravity World Tour' on November 23 at the Araneta Coliseum! I hope your wallets are all ready because the ticket-selling is approaching fast! Tickets go on sale on October 27! Their concert is brought to us by Pulp Live World.