One of the most promising South Korean female solo artist and actress Lee Jieun, popularly known as IU, is coming to Manila on December 13! So, as we're one step closer today to seeing IU, let's get to know her more through some of her successful and memorable Korean dramas.
Dream High
Dream High, a 2011 South Korean high school drama, which showcases battles of aspiring superstars in the arena of South Korean entertainment. IU plays Kim Pil Sook, who is a charming, talented chubby girl in this drama which has a really amazing voice (just like in real life).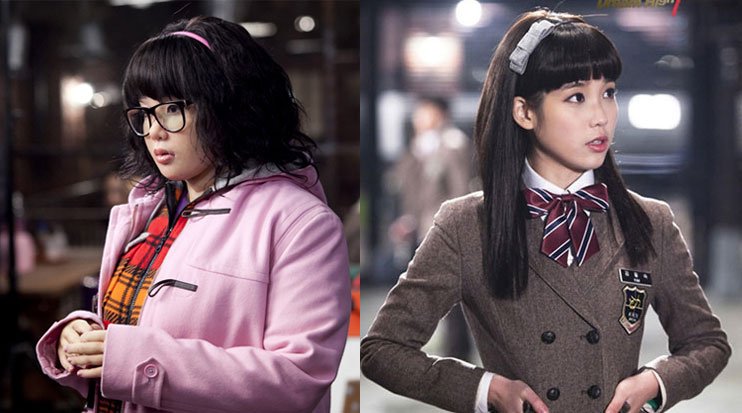 Although she weighs over 200 pounds, and is not physically attractive, she gets accepted in the renowned Kirin High School, which molds a lot of superstars they say. If you're a fangirl, you will totally love and connect with Kim Pil Sook. She writes songs for her love interests. She draws inspiration from them. Kim Pil Sook even lost 200 pounds just because she had an agreement with her high school crush in the drama — you have to watch to know who it is!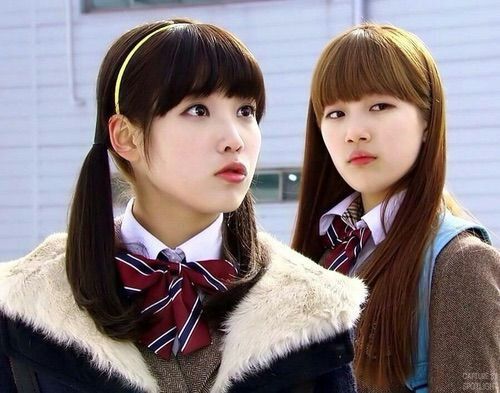 The Producers
Next up, this drama is a must-watch for its genuine core. The Producers, a 2015 South Korean drama tackling the everyday life and struggles of each and every production team behind entertainment/variety shows in South Korea. It may be set in the context of South Korea, but I'm sure other entertainment department production teams from other countries can relate to this drama. IU here is a somewhat hard-headed rising solo artist named Cindy. 
She portrays herself as a cold-hearted person, but the truth is she is just affected by the corrupt and dirty system there is in the entertainment industry. I hope you watched this already because IU and everyone else in this drama seemed to really sympathize with the characters they're playing. IU did a great job relaying the joy and pain of being a rising female artist in this day and age. Also, of course she has her love interest in this drama and it's her former Dream High co-star Kim Soo Hyun. Man, they have the chemistry all along! 
Moon Lovers: Scarlet Heart Ryeo
Ahh, Moon Lovers: Scarlet Heart Ryeo… One of my favorite K-dramas! I did not expect this drama to really catch my heart since it is an ancient historical drama. It's about a middle-aged lady, played by IU as Go Ha Jin who reincarnates 400 years back, after a total solar eclipse as Hae Soo. Her life as Hae Soo gets entangled with a bunch of handsome (yes, all are handsome) princes with problematic personal and family backgrounds. 
Aside from the really awesome story plot and cast, IU's acting here is — no doubt — one of the best! She blended and established chemistry with all of the princes on and off cam.
Everything was so perfect in this drama, that three years later fans are still waiting for a second season!
Persona 
Second to the last drama that I will be discussing is an anthology series produced by Netflix in 2019. I recommend you watch it if you want to see extremely different sides of IU as an actress in just 4 episodes. Since it will be more exciting (and shocking) if you find out by yourself the different sides of IU I'm talking about, I'll stop here for Persona.
Hotel Del Luna 
Last but not the least, the highest rating drama in South Korea of all time — Hotel Del Luna. This 2019 drama is about the dead (yes, the dead) and a hotel which caters them. IU plays Jang Man Weol who is the hotel owner. IU will make you laugh, annoyed, and cry in this drama with his bitchy but caring character. She portrays someone who heavily holds a lot of regrets and grudges within her which she will gradually let go throughout the drama with the help of everyone around her.
I love everything about this drama, from the concept to the cast, the chemistry, up until their outfits! And just like IU's Moon Lovers, we are all waiting for Hotel Del Luna's second season! It's already on Netflix so you have to stream it now!
This is all for now. I trust that you watch all of the dramas mentioned in this article! You must witness Lee Jieun's awesome acting skills! She never disappoints!
As we get closer to concert day, I'm also here to help you get your hearts closer to IU! Stay tuned for more IU articles!
Tickets for IU's "Love, Poem" concert here in Manila will go on sale on November 17. The event is brought to us by Pulp Live World. #IULovePoemInMNL