While idol groups continue to dominate South Korea's music scene, bands have become increasingly popular in recent years. Thanks to FT Island and CNBLUE in the early 2000s, a new generation of rock stars in the likes of N.Flying, DAY6, and The Rose have risen to stardom.
The Rose is a four-man band composed of frontman Woo Sung, keyboardist Do Joon, drummer Ha Joon, and bassist Jae Hyeong. While the band officially made their mainstream debut in 2017, Jae Hyeong, Do Joon, and Ha Joon initially began as an indie band named, Windfall, and had already been busking in the streets of Hongdae. Here are some of their covers of the popular K-bands we know:
Woo Sung later joined the trio, and the four decided to change their name to The Rose and sign with J&Star Company sometime in 2016. On why they were named "The Rose", Woo Sung shared that they want "to show music that coexisted with the beauty of flowers and the sharpness of thorns."
Check out some of their performances in one of the popular band venues, Rolling Hall.
On August 3, 2017, the band debuted with the emo-rock single, Sorry. The captivating single garnered international attention from music critics, such as Rolling Stone India and Billboard. Rolling Stone India described their emotional ballad as "a fantastic introduction to the band's soft-rock vibe" and was impressed with Woo Sung's control over his raspy voice. Billboard included the song in their Critics' Pick for the Best Songs in 2017, landing at No. 7 and joining the Top 10 with household names like IU, BTS, and Red Velvet. The song featured "intensely evocative vocals and a melancholic brand of instrumentation that rises and falls with the heart-wrenching ballad's emotional tension" and was described as "an unapologetically glorious listening experience".
Following the success of their debut single, the group came back with the sentimental Like We Used to.
The self-producing quartet continued to showcase their unique sound in succeeding singles such as Baby, She's in the Rain, and Red.
Interestingly, the band joined a reality survival show for bands called Super Band sometime this year. The show is similar to the Produce 101, except that the goal is to form the ultimate band. While this caused fans to worry the band to temporarily break up, the band made a huge impression on the public with their performances.
With much of their music covered, let's get to know the members!
Woo Sung
Stage Name: Woo Sung (우성) / Sammy
Real Name: Kim Woo Sung (김우성)
Birthday: February 25, 1993
Position: Leader, Lead Vocalist, (Electric) Guitarist
Color of the Rose: White (symbolizing Purity)
Fun Facts: DAY6′ Jae has always been vocal about being a fan of The Rose, but did you know that he and Woo Sung have known each other a long time ago? Flashback to 2012 on the first season of the reality audition show, KPop Star, Jae, Woo Sung, and even KARD's BM were all on the show together competing against each other!
By the way, Woo Sung also released a solo mini-album called Wolf with the title track, Face.
Do Joon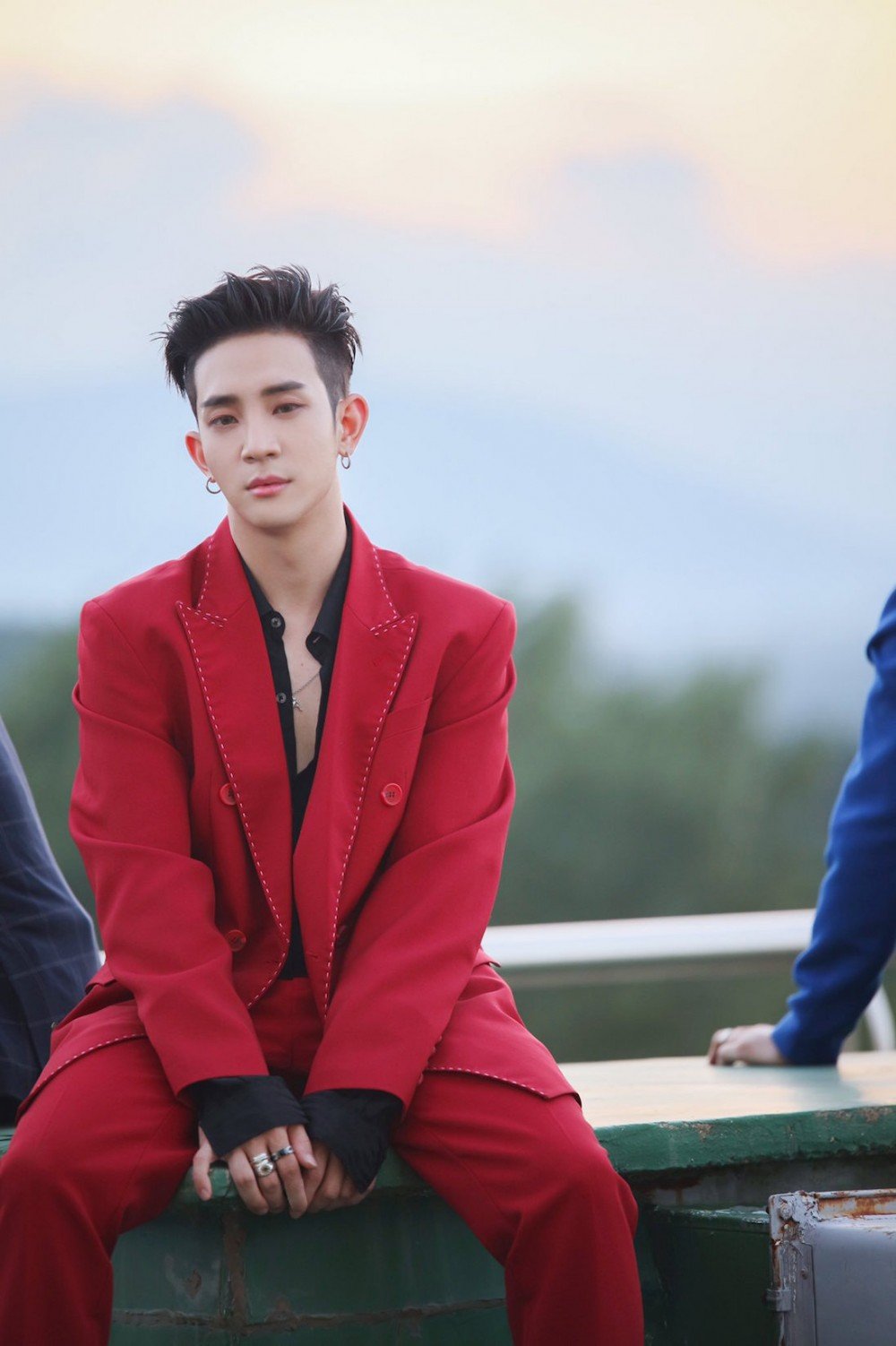 Stage Name: Do Joon (도준) / Leo
Real Name: Park Do Joon (박도준)
Birthday: April 20, 1993
Position: Main Vocalist, Keyboardist, (Acoustic) Guitarist
Color of the Rose: Red (symbolizing Passion and Enthusiasm)
Fun Facts: Do Joon used to live in New Zealand, therefore being the other English speaker aside from Woo Sung. Prior to being in a band, did you know that Do Joon used to be a trainee in DSP Media? He probably was being trained to be in an idol group!
Ha Joon
Stage Name: Ha Joon (하준) / Dylan
Real Name: Lee Ha Joon (이하준)
Birthday: July 29, 1994
Position: Drummer, Sub-Vocalist, Rapper
Color of the Rose: Blue (symbolizing Miracle)
Fun Facts: Ha Joon is a born drummer. He started playing the drums at a very young age and majored in the instrument until college. The Gwangju-born member is good friends with Red Velvet's Seulgi since high school that he even exchanged albums with her during their "Red" promotion period. In his photo, he shared that it felt like yesterday when they were playing games on an iPad together! Awww…
Jae Hyeong
Stage Name: Jae Hyeong (재형) / Jeff
Real Name: Lee Jae Hyeong (이재형)
Birthday: November 3, 1994
Position: Bassist, Maknae, Sub-Vocalist, Visual
Color of the Rose: Pink (symbolizing Happiness and Romance)
Fun Facts: While he may be the youngest in the bunch, Jae Hyeong is the mom of the group as the members say he's a really good cook! Also, being the group's visual (well, they're ALL visuals anyway), he is more particular in taking care of his skin compared to the other members.
Filipino Black Roses (name of their fan club) were fortunate to meet The Rose up close and personal last December at the Samsung Hall for "We Rose You" Live Tour. In addition, the band appeared as a guest on Wish 107.5.
Watch: Korean Band The Rose Performs on Wish 107.5 
Currently, the band is embroiled in a legal battle with their management, J & Star Company, requesting termination of their contract for many reasons. Last July 6, Do Joon enlisted into the military and left a heartfelt letter (both Korean and English) to the fans on his Instagram.