In a few days, SF9 will be back in Manila for their SF9 Live Fantasy #2 UNIXERSE in Manila concert! It feels like yesterday when the boys met their Filipino Fantasies during their fun-filled fan meeting, and we are excited to see them showcase their charms in their first solo concert.
Related: From Fantasy To Reality: SF9 Makes PH Fans' Dreams Come True
With Rowoon gaining attention from his portrayal as Haru in "Extraordinary You" and Chani's heart-wrenching acting in "Sky Castle", you can definitely tell that the members are more than meets the eye. With that, we've listed nine reasons you will stan SF9 forever.
1. They do amazing dance covers.
SF9 takes pride in being FNC's first male dance group, and they definitely do not disappoint. Check out their dance covers of BTS, EXO, Girls' Generation, and Super Junior!
SF9's leader Youngbin has a lot of individual covers (Infinite's "Paradise", 2PM's "My House", EXO's "The Eve", VIXX's "Shangri-La" and "Chained Up", and Monsta X's "Shoot Out") so make sure to check them out as well!
2. They have sensational vocals as well.
With nine members, it's beautiful to hear each of them has a unique vocal color. This vocal medley of their title tracks by Jaeyoon, Dawon, and Rowoon will probably be your new favorite video on the internet.
Inseong and Rowoon also appeared in "Mask King". Seriously, paano ka hindi kikiligin?!
We are loving this cover of TVXQ's Love in the Ice wherein Inseong took part in along with labelmate Hweseung of N.Flying. Flex din namin ulit si Rowoon, but this time singing John Legend's "All of Me".
3. Their rap line is dope.
Hwiyoung made headlines for breaking the stereotype on idol rappers on the second season of "High School Rapper". Although he was eliminated after the second episode, he impressed the judges and viewers with his tone and style.
He is also a budding composer and producer. Being one of the most introspective members, it's hard to believe that he is only 20 years old!
Zuho is a triple threat as he can rap, sing and even compose. Here's a preview of his self-composed track, Champaign. We can't wait for him to perform it live in their concert!
Youngbin and Chani are not just great dancers, but they're also great rappers as well.
4. Some of the members can converse well in English.
During their fan meeting in Manila last year, we were impressed at the English-speaking skills of Inseong, Dawon and Jaeyoon. We hope to hear more from them, as well as the other members who are probably learning from them!
They have also released an English version of 예뻐지지마 (Enough)!
5. They can make everyday Halloween… in a hilarious way.
Silly but still very handsome.
But the most hilarious of them all is… DAWON!
https://www.youtube.com/watch?v=hLuJ3NCsSPs
6. The truth is… they're a rising group of variety show idols.
Dawon is just 1/9th of the group who brings out the laughs. Don't be fooled by their handsome appearances! They are all a bunch of crackheads.
Make sure to also check out their various variety show appearances!
7. Their discography showcases that they can pull off any music genre.
SF9 can be in any way that you like – sexy, Latin, cute and even futuristic!
8. Their visuals and height are absolutely *chef's kiss*.
Their label, FNC, definitely has a thing for tall handsome men. In fact, they are one of the tallest K-Pop male groups with an average height of 181 cm!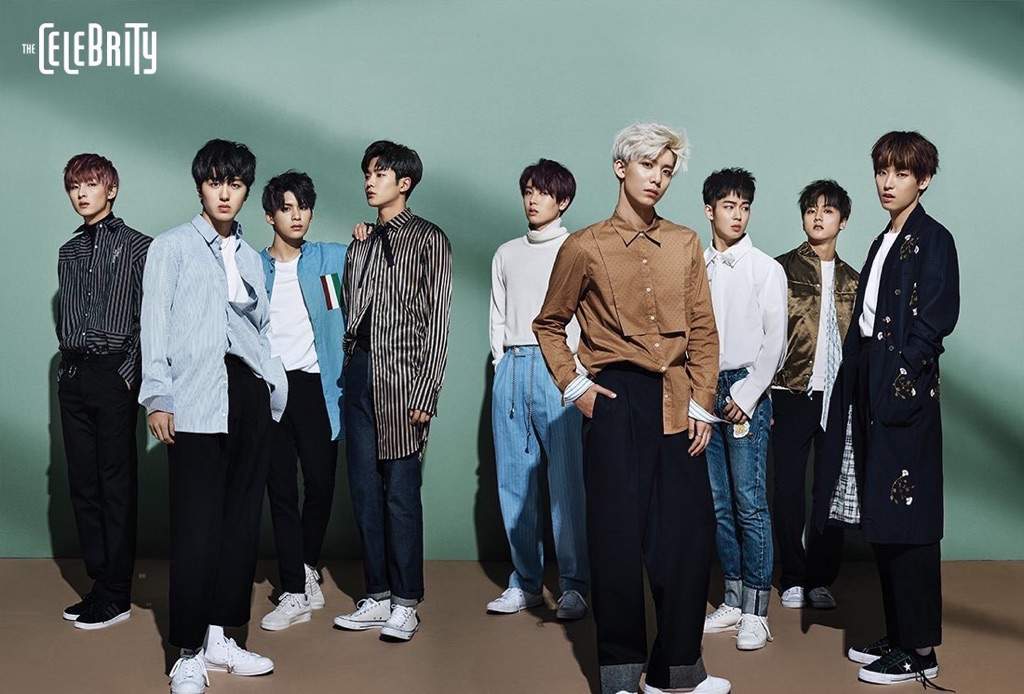 9. They love their FANTASYs so much!
It is without a doubt that SF9 loves their fans, officially called FANTASYs, so much. Check out these videos they have for their fans!
SF9 will be holding their first solo concert in Manila entitled SF9 Live Fantasy #2 UNIXERSE in Manila at the New Frontier Theater on November 16, 2019. Show starts at 7pm. Tickets are still available on TicketNet. Don't miss this!
---
The writer would like to thank super FANTASY, Eldy Azurin, for sharing her recommendations.