Yes, you read it right. The whole gang of popular game variety show "Running Man" is coming to Manila on February 9, 2020 at the Mall of Asia Arena!
Announced through PULP Live World's Happee Sy's YouTube channel, the cast of one of Korea's longest running (no pun intended) variety shows announced that they will be holding an event in Manila dubbed "Running Man: A Decade of Laughter Live in Manila."
Watch the full video greeting below:
On the same day, PULP Live World released the official poster, ticket prices, ticketing date, and stage layout for the fan meeting.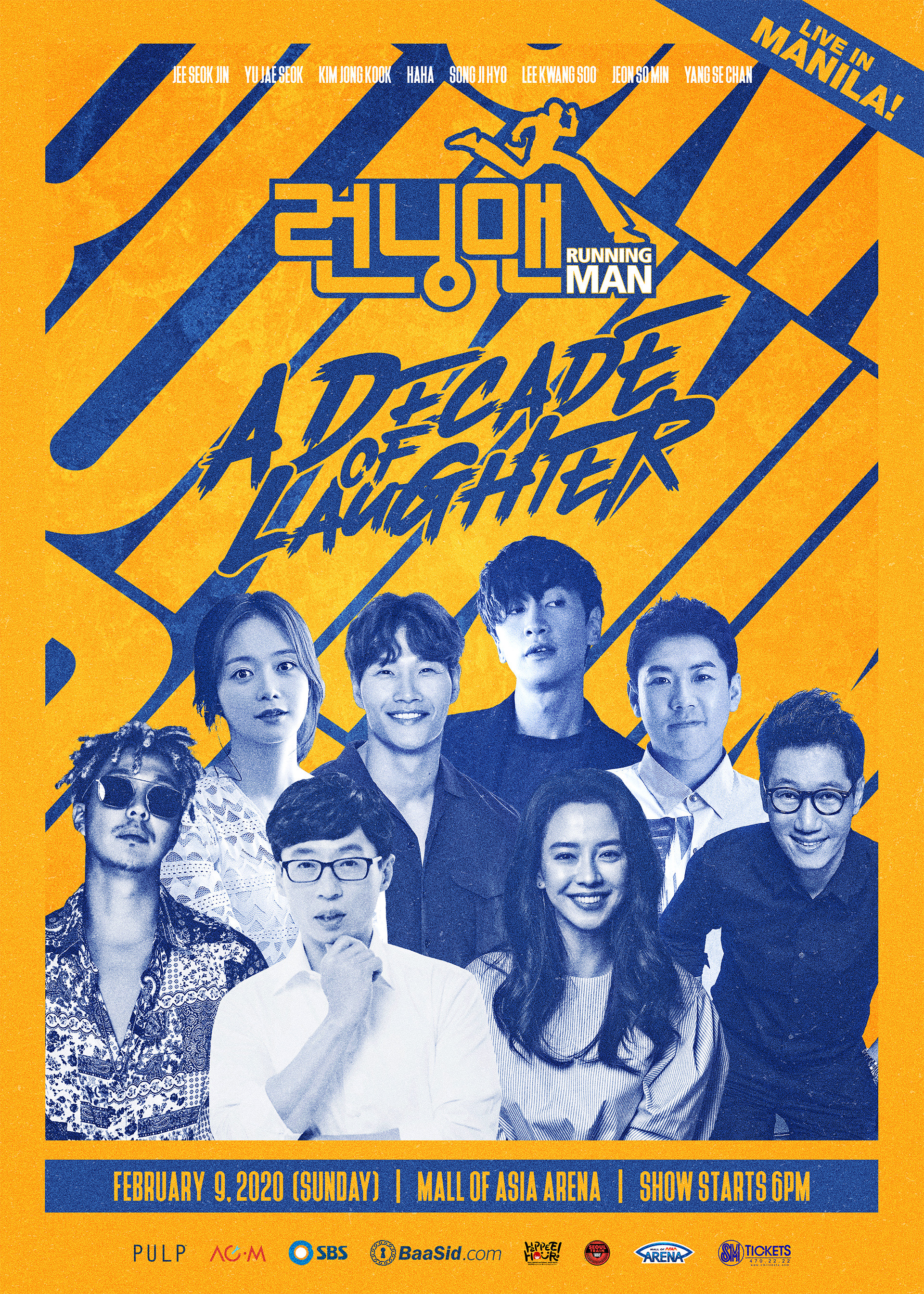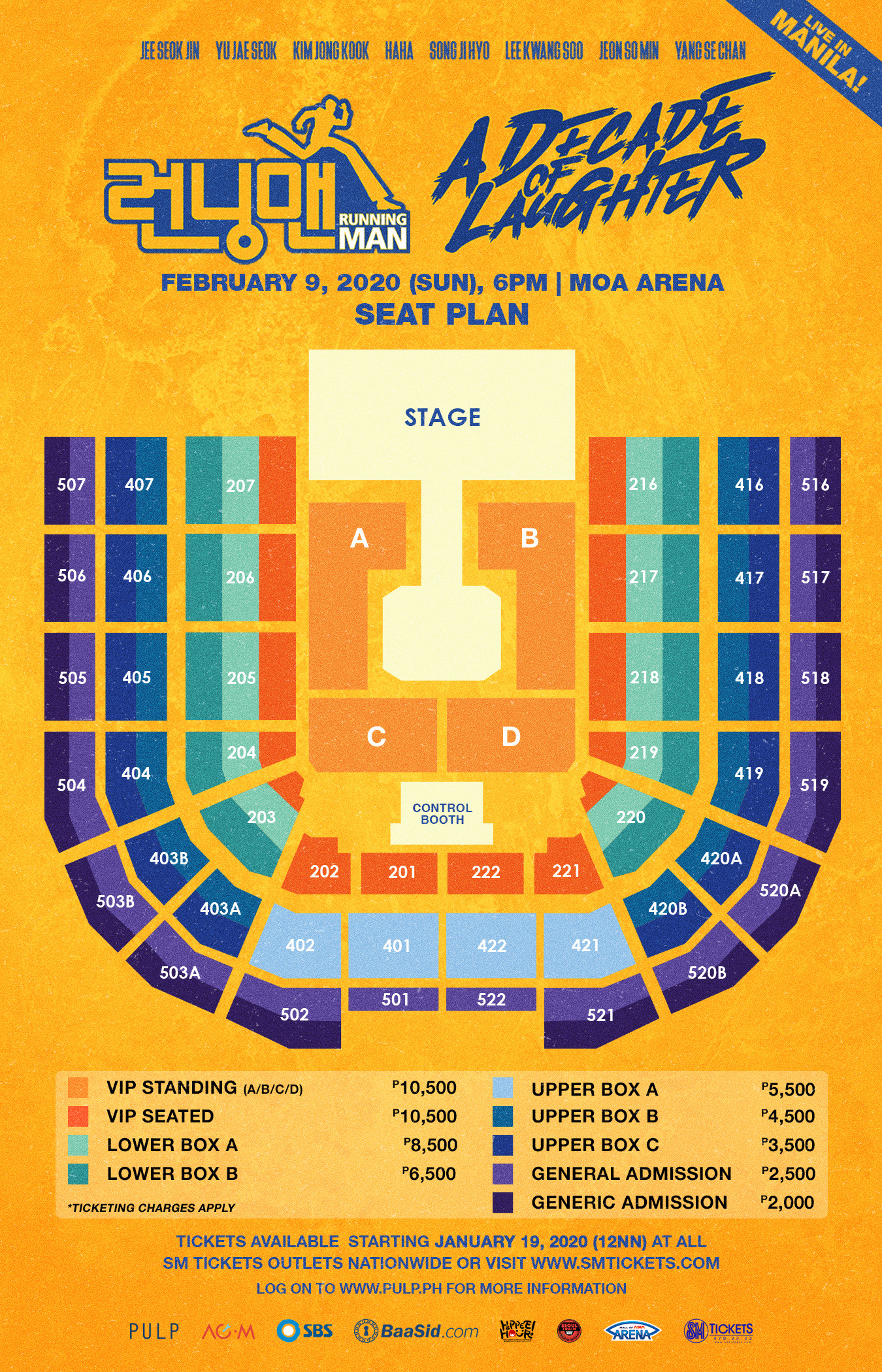 "Running Man" first aired in July 2010 and currently stars Yoo Jaesuk, Haha, Ji Sookjin, Kim Jongkook, Lee Kwangsoo, Song Jihyo, Jeon Somin, and Yang Sechan.