Ever since Yeo Jin Goo made his debut in 2005 in the South Korean movie, Sad Movie, he has been capturing the hearts of so many people. He rose to fame with his great acting skills and remarkable attitude towards his career. Here are six of Yeo Jin Goo's dramas you should watch before his first Manila fan meeting on February 1!
1. Moon Embracing the Sun
I think we all know the historical 2012 South Korean drama, Moon Embracing the Sun. The drama gained a 'national drama' status in South Korea after surpassing 40% in ratings.
Yeo Jin Goo briefly played the role of a young crown prince in this drama. He exuded great chemistry with his co-star, Kim Yoo Jung. Even after the drama, they became really close friends.
2. Orange Marmalade 
Three years later, Yeo Jin Goo received his first leading role as a human teenager who falls in love with a vampire high school girl. He starred as Jung Jae Min in the web toon-adapted drama Orange Marmalade.
He garnered so much love in this drama for being the perfect fit for the lead role. Viewers were also surprised and amazed by how deep and rich Yeo Jin Goo's voice has become in this drama. This is the first drama where fans realized Yeo Jin Goo is growing up to be a very manly actor.
3. Reunited Worlds
This 2017 fantasy drama is all about one's past and present colliding. Yeo Jin Goo played the role of a 19-year-old who disappeard and came back 12 years later. His return confused all the people he knows, including his girlfriend. Then, he ventured to unravel the mysteries of his so-called death and resurrection. Yeo Jin Goo starred with Lee Yeon Hee and Ahn Jae Hyun in this drama.
4. My Absolute Boyfriend
Yeo Jin Goo took up a more mature role with the 2019 drama My Absolute Boyfriend. It's a feel-good one, I must say.
It is adapted from a manga of the same name and it's about a robot who is trained and programmed to be the perfect boyfriend. He is delivered to a special effects make-up artist who is secretly dating a rising actor. Go and watch this exciting drama, and see how the love story between a human and a robot blooms!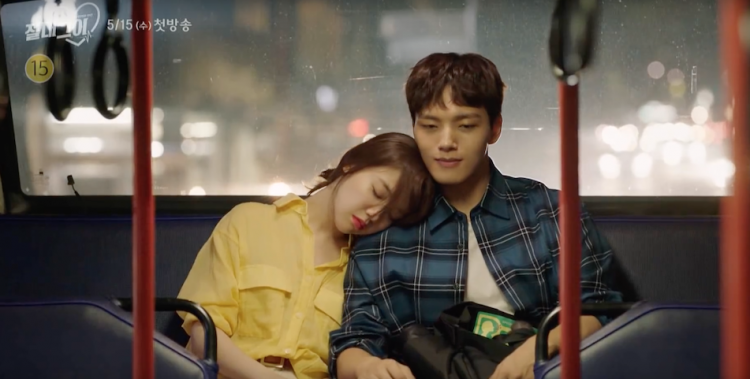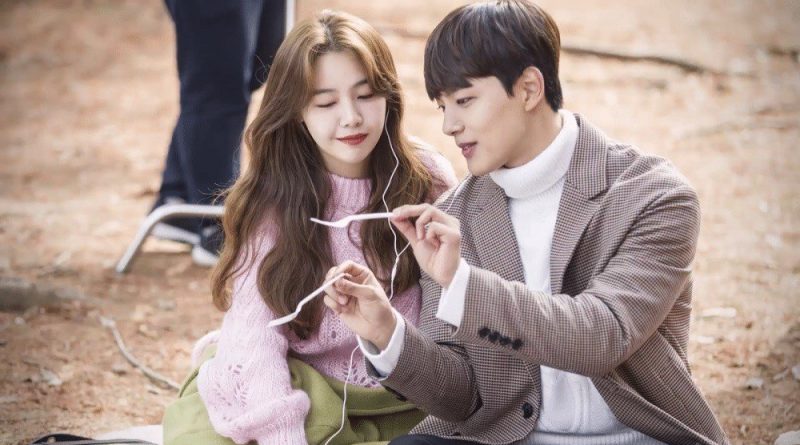 5. The Crowned Clown
I have mentioned The Crowned Clown in our picks for best K-dramas of 2019, and I will say it again—Yeo Jin Goo should've won Best Actor for this drama.
His acting skills are out of this world. In this drama, he played two roles—the first one is the character of an abusive, drug addict king who fears his past while the other one is a caring and loving clown/entertainer. I swear, you will admire him as an actor in this drama.
6. Hotel Del Luna
Last but not least, Yeo Jin Goo as Koo Chan Seong, the human manager of a hotel catering to ghosts. I guess one of the many things that made this drama extremely successful both inside South Korea and overseas is Jin Goo's chemistry with co-star Lee Ji Eun. They're just perfect for each other. You will totally adore Jin Goo's manliness and cuteness in Hotel Del Luna. Believe me, Yeo Jin Goo does not disappoint! 
These are only a glimpse of Yeo Jin Goo's acting career. He starred a lot more dramas and movies. But as a beginner, I suggest you begin with all of the listed above. After all, we still have decades to love Yeo Jin Goo even more!
Catch him in his first-ever Manila fan meeting 'Memory Line' on February 1, 2020 at the New Frontier Theater. Tickets are now on sale online and in TicketNet outlets. This event is presented by Wilbros Live.