Last September 2019, MNL48 announced their new senbatsu, or the Top 16 members who will be promoting their fifth single "High Tension."
The new face at the center is none other than Gabb, who has succeeded Aly (center of "Ikaw Ang Melody") and Sheki (center of "Aitakatta," "Pag-Ibig Fortune Cookie," and "365 Araw ng Eroplanong Papel").  Watch her and the fifth single senbatsu at the "High Tension" MV here!
| READ ALSO: MNL48? Produce48? What's the deal with these 48 Groups anyway?
Who is Gabb?
Born on August 31, 2002, Gabrielle Skribikin is a first-generation member of MNL48 and is a member of Team L. She ranked 10th in MNL48's first general elections in 2018 and recently placed 12th in the second general elections in April.
She is part of the senbatsu for the songs "Aitakatta," "Pag-Ibig Fortune Cookie," and "Ikaw Ang Melody." You will also find her as part of the song "Igai ni Mango" by Team L.
Marupok Smash!
In reference to the Super Moves of anime Boku no Hero Academia (more on that later), it's known in the MNL48 fandom that Gabb's known for her Marupok Smash, or her ability to bait people with her visuals.
I mean, look at her! She can work ganda and pogi at the same time.
One MNLove formulated a conspiracy theory that Gabb is Kathniel's daughter, and, well, we wouldn't be surprised.
What if MNL48 Gabb is a time traveller and is actually Kathniel's daughter?#IkawAngMelodyMNL48 pic.twitter.com/DKqO4lROuj

— IkawAngMelody | Umpah Umpah (@cutiecuti3) September 21, 2019
Fun fact: She's 1/4 Finnish!
She has a hearing impairment.
During her Showtime days, Gabb revealed that she can't hear from her right ear. She had to clarify that she doesn't respond to people quickly not because she's mataray but because she has a hearing impairment. Despite that, Gabb showed that her disability is not a hindrance to reaching her dream. She is also an advocate for persons with disabilities (PWD).
The girl can sing!
As part of the group with the best vocals in the 48 Group, Gabb has amazing vocal skills! Here's her latest cover: Miley Cyrus' "When I Look at You."
Gabb can also play the guitar and the piano!
mnl48 5th single center gabb skribikin, everyone! pic.twitter.com/Dm38PcN3kv

— mary (@feitoism) September 21, 2019
She LOVES unicorns!
There's a reason why Gabb's fandom is called UniGabb—she loves unicorns! She has a collection of anything unicorn-related.
She would wear her unicorn onesie any chance she gets, even at the airport after MNL48's overseas promotions.
GABB ALWAYS WEAR HER UNICORN ONESIE SJDHJSJ KAHIT SA PRACTICE AND SA AIRPORT OMG pic.twitter.com/eSyVaWGOQ3

— v*vien (@vinermoso) January 28, 2019
She loves anime.
Gabb is currently obsessed with Boku no Hero Academia, and she has a uniform to prove her investment in the BnHA fandom.
She's also a fan of Tokyo Ghoul.
Her journaling skills are #aestheticgoals.
Gabb is a stationery-slash-bullet journal junkie, and her spreads and stationery collection would send bullet journalers green with envy. (This writer, included.)
She's also a K-Pop fan
In an ask on her Instagram, Gabb mentioned that her K-Pop biases are V from BTS, Lucas from NCT/WayV/SuperM, Sehun from EXO, Lisa from BLACKPINK, Siyeon from Dreamcatcher, Yeji from ITZY, and Sakura and Nako from IZ*ONE.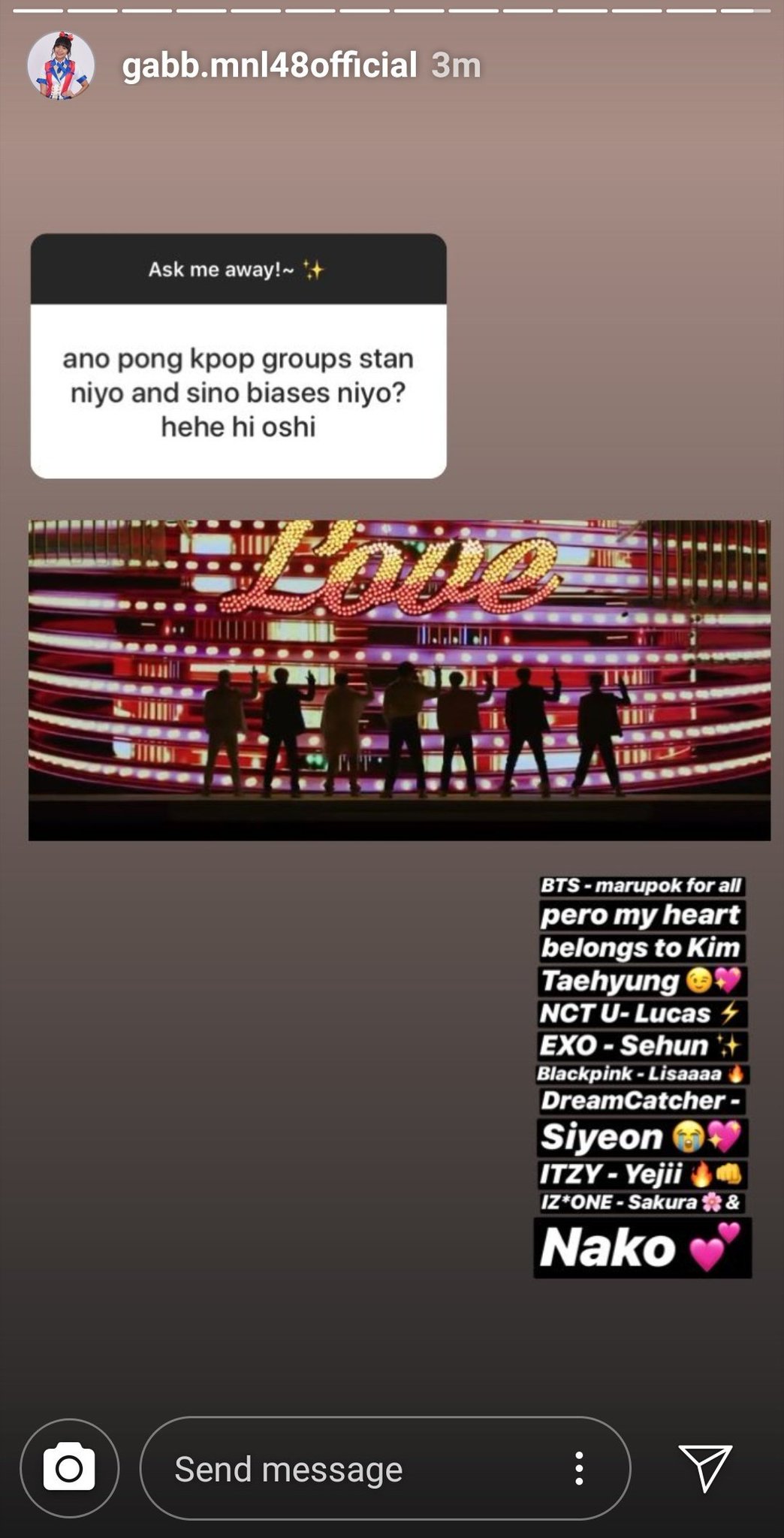 It's safe to say that BTS is her main fandom, with her mentioning that she's marupok for everyone. Like all ARMYs, she tuned in to "Boy With Love"'s release!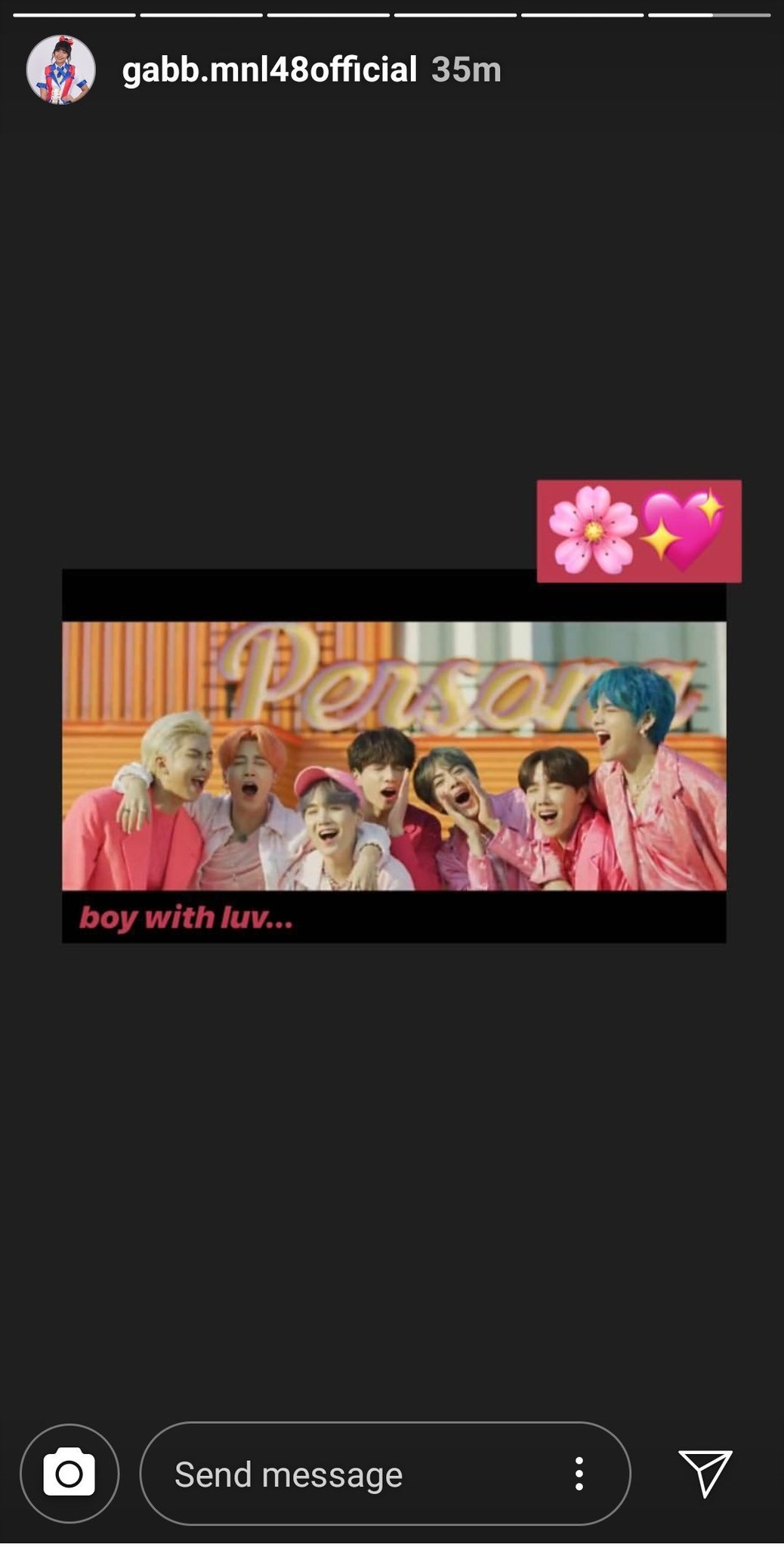 Congratulations to Gabb and MNL48 for the release of their fifth single MV!