While February is celebrated as the month of love among couples, EVERGLOW sings otherwise – an anthem on self-love and confidence, Dun Dun. While the six-member girl group from Yuehua Entertainment made its debut only last year, E:U, Sihyeon, Mia, Onda, Aisha and Yiren continue to make waves with their powerful performances and captivating stage presence.
EVERGLOW emerged into the music scene with Bon Bon Chocolat, a song co-written by Melanie Fontana, whose repertoire included BTS (Boy with Luv, Mikrokosmos, Euphoria), Tiffany Hwang (I Just Wanna Dance), f(x) (Boom, Bang, Boom), Girls' Generation (Stay Girls), and many more.
The girls then came back with, Adios, at the same time, announced their official fan club name – FOREVER. The name has two meanings: "For EVERGLOW" (existing for EVERGLOW), and "The future of being together forever with fans who exist for EVERGLOW."
Meanwhile, let's get to know the members!
E:U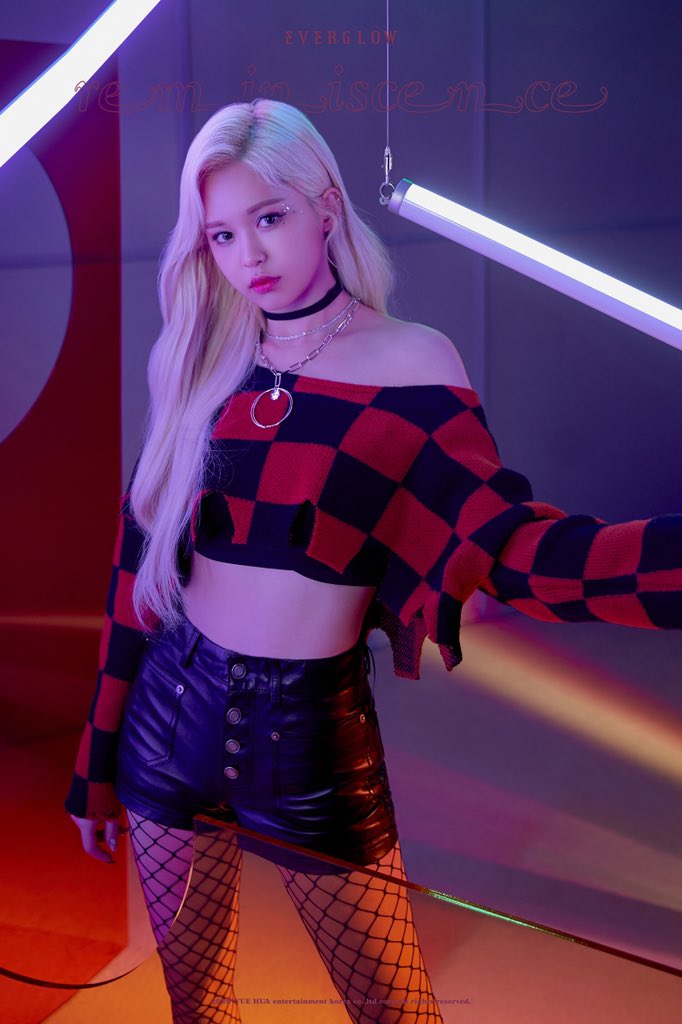 Real Name: Park Jiwon (박지원)
Position: Leader, Main Rapper, Main Dancer, Vocalist
Birthday: May 19, 1998
Fun Facts: Did you know that her stage name means "Especially for You"? We think it's super creative. Also, only months after debuting in EVERGLOW, E:U already scored a modelling deal with STARE shoes along with fellow Yuehua trainee, Ahn Yeongseop.
Sihyeon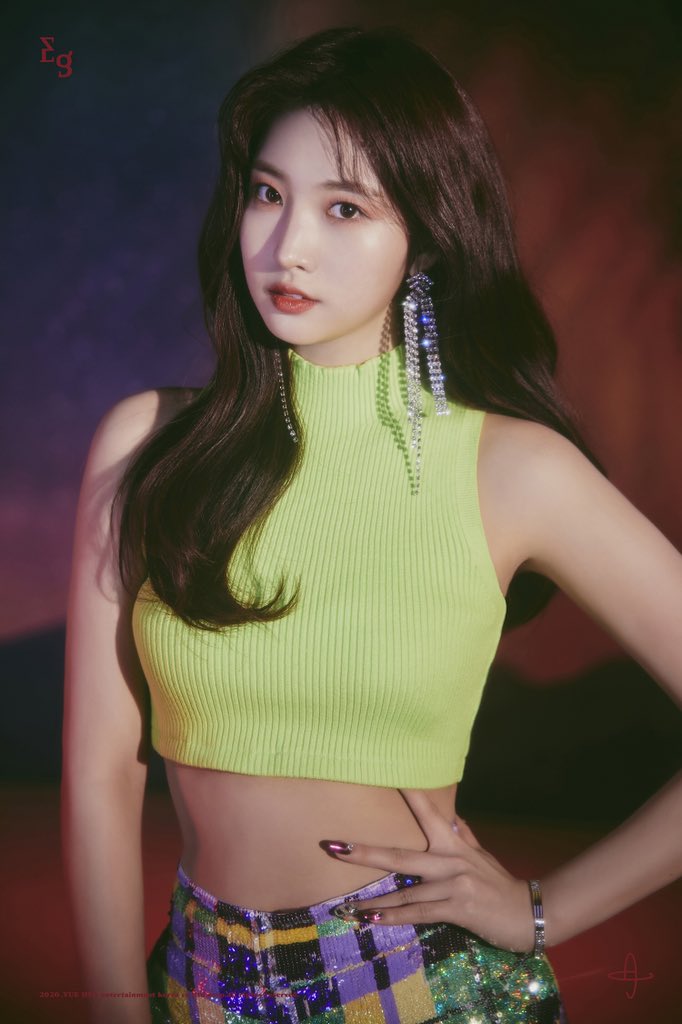 Real Name: Kim Sihyeon (김시현)
Position: Lead Vocalist, Face of the Group, Visual
Birthday: August 5,1999
Fun Fact: Let's admit it – we all did a double take on Sihyeon because she looks so much like Suzy! A Produce series veteran (ranking #40 in Produce 101 and #27 in Produce 48), this girl is an inspiration to never give up on our dreams.
Mia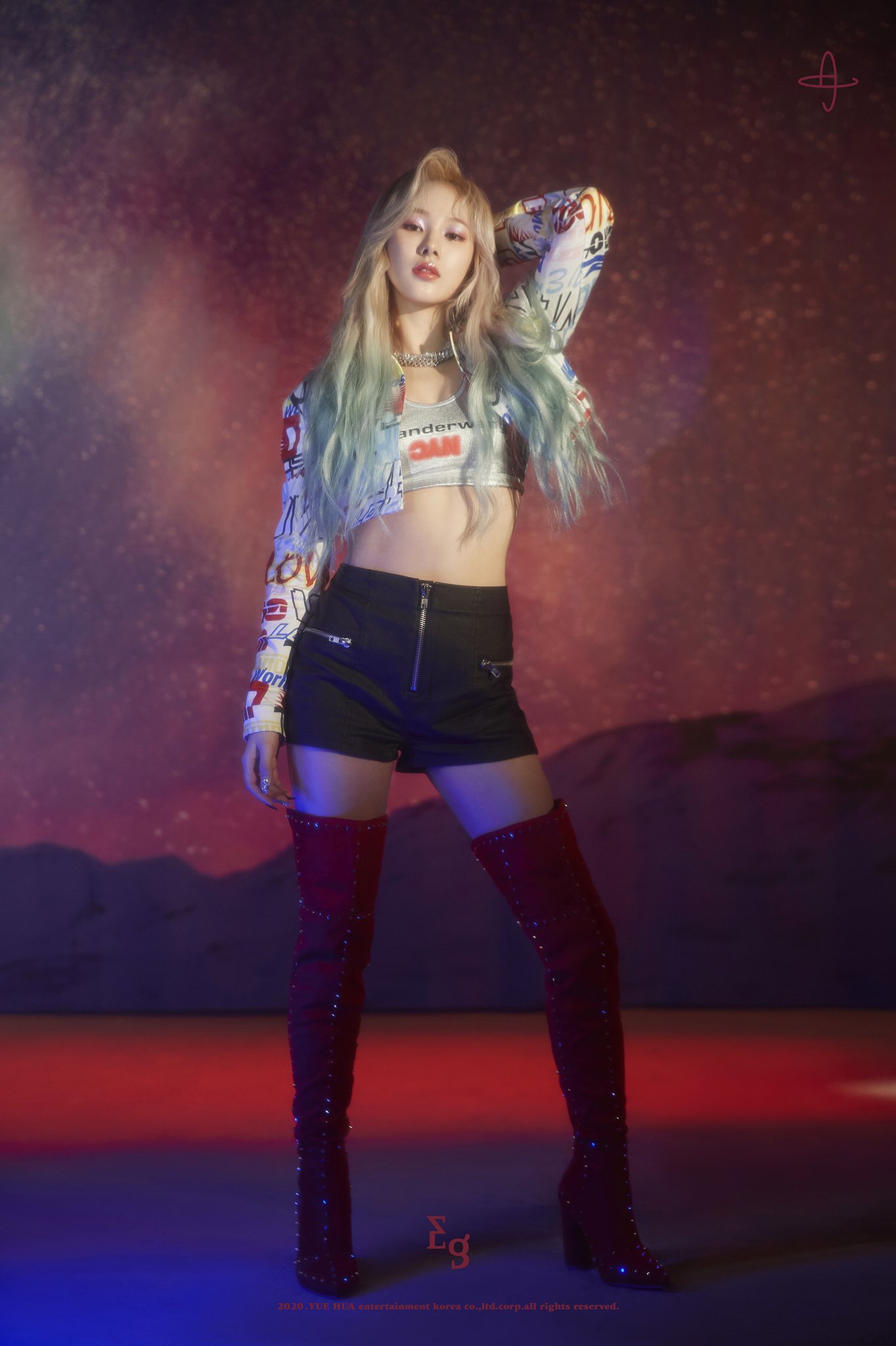 Real Name: Han Eunji (한은지)
Position: Main Vocalist, Main Dancer, Rapper
Birthday: January 13, 2000
Fun Fact: It is undeniable that Mia is an all-around performer, and it probably stems from her powerhouse role models – Park Hyoshin, Ailee, Hyorin, and BoA.
Onda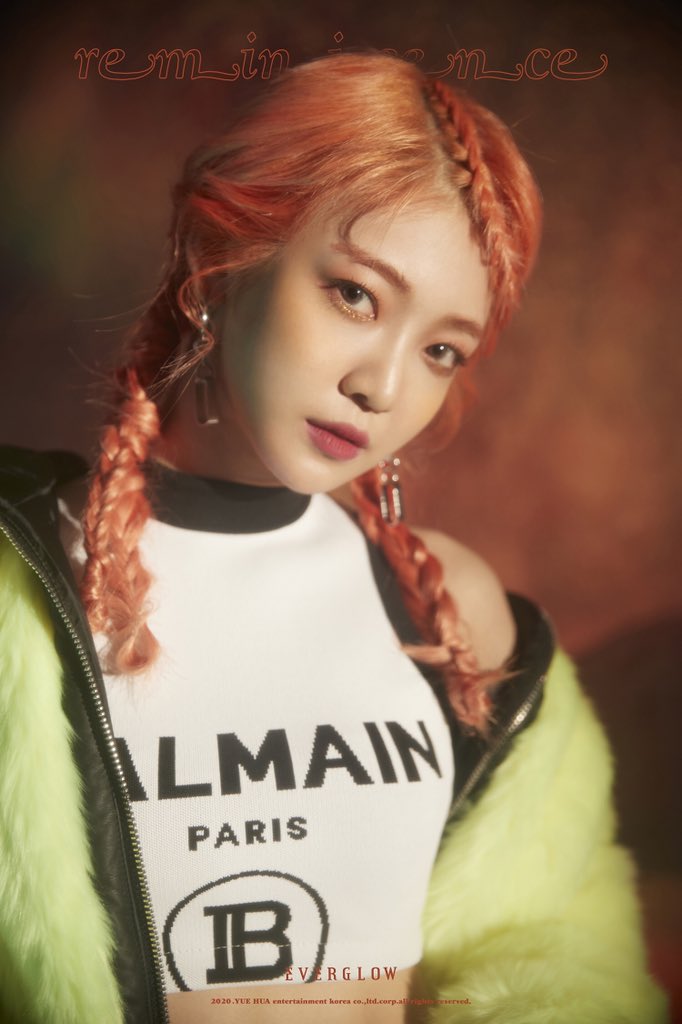 Real Name: Jo Serim (조세림)
Position: Lead Vocalist, Lead Dancer, Visual
Birthday: May 18, 2000
Fun Fact: During their guesting on Idol Radio, BTOB's Ilhoon couldn't help but notice Onda's outfit which resembled an apron. This led to reveal the fact that she likes making all types of food and is in charge of cooking in the dorms.
Aisha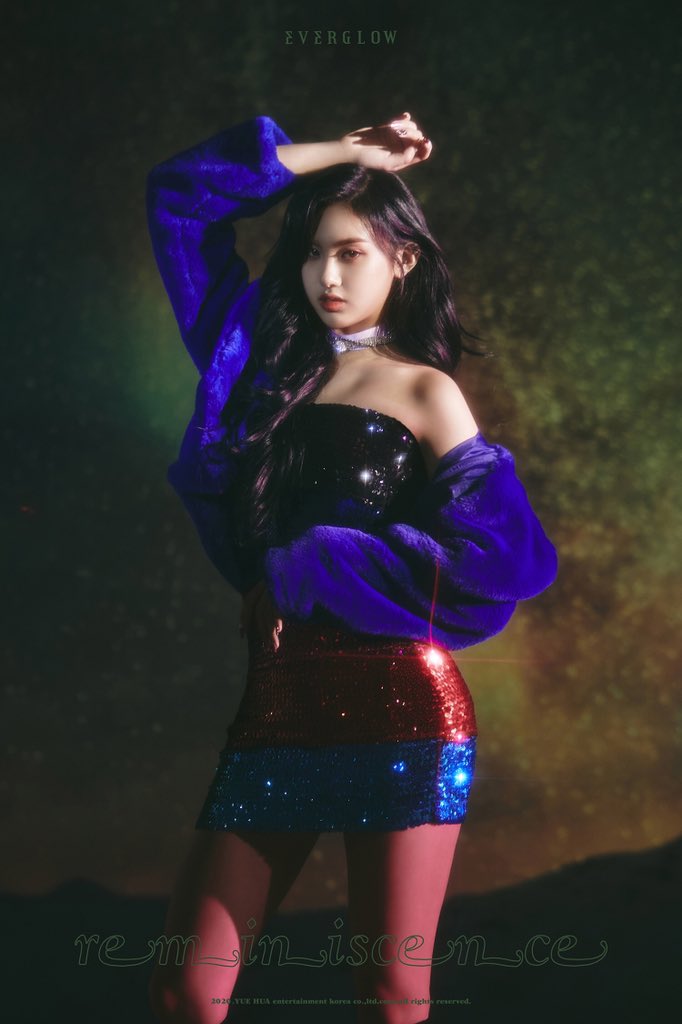 Real Name: Heo Yoorim (허유림)
Position: Lead Rapper, Vocalist
Birthday: July 21, 2000
Fun Fact: Aisha is one of the tallest female idols to date with a height of 174 cm (5'7″), surpassing Weki Meki's Doyeon and GFriend's Sowon.
Yiren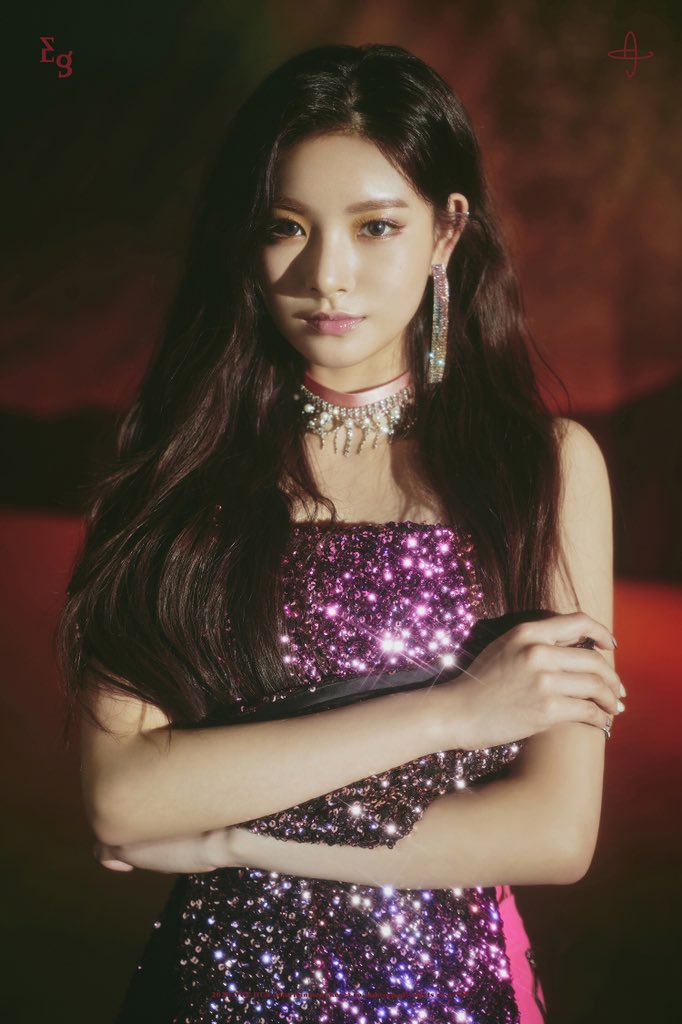 Real Name: Wang Yiren (왕이런) (王怡人)
Position: Lead Dancer, Vocalist, Rapper, Visual, Center, Face Of The Group, Maknae
Birthday: December 29, 2000
Fun Fact: Much like a lot of Chinese members in girl groups, Yiren has been trained in dance for many years. Although voted as the "#1 Visual Center" in Produce 48, her flexibility, charisma, and dance never went unnoticed.
The girls are set to embark on their first world tour in March, beginning in the U.S. More countries will be announced at a later date, and we are crossing our fingers that the Philippines will be included soon!