Original article was posted on March 2, 2017 and was written by Aya Ople.
Yay, it's Women's Month! Well, every month should be your month, if you'd ask us, but hey, it's still great that we get to recognize the greatness of being a woman for 31 days straight!
As we celebrate this 2020, let's look back and list down all the kick-ass ladies in our favorite Korean dramas! Because the world has seen enough of these chivalrous gentlemen, now it's time for us to see more girl power!
Go Eun Chan
Coffee Prince
The lovable Eun Chan was not the typical strong female character, but as the main provider of a family composed of her little sister and mother, it makes her one of the strongest female characters in K-Drama land.
She didn't even bat an eye when she took on a job that required more labor. And on top of that, she made it a point that she didn't need anyone's help. Admirable A+ effort, to be quite honest.
Geum Jan Di
Boys Over Flowers
Now, some people might disagree with me on this, but considering everything, wasn't Jan Di just admirable? She took on not one, but four stuck-up boys and made them see that, well, they're just plain mean. She worked different jobs so she wouldn't bother her family and eventual rich boyfriend. She didn't lean on anybody when it came to her problems, and though that might not be the best choice, she sure as heck showed what a strong woman is.
Seon Deok
Queen Seon Deok 
What is a list of strong, independent women without a queen? That's enough reason, honestly.
Queen Seon Deok is a kween. But a young princess turned queen who became the first female ruler of the Silla Kingdom? Double bad-ass.
Gil Ra Im
Secret Garden 
Being a stunt double is no easy task, but Gil Ra Im persevered through all the men surrounding her and became the best there was. She is a hard worker and it was quite difficult to catch up with her, making it difficult for even Kim Joo Won to pursue her.
What I personally admired about Ra Im was that she didn't succumb to the beautiful life a rich man offered her; she still continued with her dream. What an inspiration!
Kim Nana
City Hunter
Being a presidential bodyguard has its quips, more so if you're a woman like Kim Nana. What is a tougher job than risking your life for the person who holds the highest position in the land?
It may be tough, but Nana got it in the bag. Go, girl!
Cha Soo Hyun
Signal 
The charismatic Cha Soo Hyun is a female detective who literally kicked ass. Her will and dedication to her job was not only admirable but was also a wonderful epitome of a strong woman. She was the string that held all connections in the whole drama. Being a newbie detective in the past, she fast became the go-to detective who won't let anybody throw her to the curb.
Yoon Myeong Ju
Descendants of the Sun
A sergeant and a doctor? Well, that's bad-ass Lieutenant Yoon!
She showed that a woman can do whatever she wants, rise in the ranks, and not be intimidated by any men—even those in the army. My personal favorite scene was when she ordered Sergeant Seo Dae Young to not move from where he is as a punishment. Damn, girl. Love that authority!
Oh Yeon Joo
W – Two Worlds
Oh Yeon Joo is a doctor and the daughter of a famous manhwa artist caught between two worlds. Although her character isn't the typical bad-ass female you see in dramas and movies, more than anything, Yeon Joo's strength and perseverance in keeping her father alive is one of the most captivating characteristics of a strong woman. Hats off to you, Yeon Joo.
Kim Bok Joo
Weightlifting Fairy Kim Bokjoo
Who could be a better, if not the best, image of an independent, gender norm-breaking woman than swag weightlifter Kim Bok Joo? Aside from her preferences of the weights over what society calls "feminine" hobbies, she definitely enjoyed everything to her heart's content—whether it's weightlifting, eating, or just singing loudly at the noraebang!
Kim Sun / Sunny Kim
Goblin
Let me just say that Kim Sun's characters, both past and present, were great examples of strong-willed women.
In her past, Sun sacrificed herself for the man she loved, and in the present, she punished him for not being with him. The present Kim Sun became Sunny, an independent woman who owned a chicken restaurant. All of those emotions which she carried by herself (all the while as men around her made arguably foolish decisions) made Sunny one of the strongest and most independent female characters.
Do Bong Soon
Strong Woman Do Bong Soon
Well, it's not just Do Bong Soon's powers that made her strong, but it was also her tough mindset to overcome every problem she meets along the way. Aside from that, her soft heart in helping others is one of a woman's pride!
Ra Eun Ho
School 2017
This 18-year-old girl is the bomb. Imagine being wrongly accused of a crime but remaining tough and instead becoming an inspiration and harboring change?
Ra Eun Ho did it incredibly! This girl made a successful comeback with all the setbacks in her high school life. She gained back her reputation, managed to graduate from high school despite struggling in her studies, discovered her talent and pursued to hone it, and found the love of her life. Applause! #SanaAll
Seo-bi
Kingdom
No one could ever be as focused and as amazing as Seo-bi when treating patients amid a zombie apocalypse in the ancient times. Women as dedicated as her are all we are looking for in times of crisis or if we're in a pandemic. You can never go wrong with being a Seo-bi!
Lee Yeon Seo
Angel's Last Mission: Love
This ballerina is the fairiest and most strong-willed of 'em all! Lee Yeon Seo is everything but a woman who easily gives up.
After a tragic accident claimed her ability to see, she took a three-year hiatus from her career. When she regained her eyesight, she stood up and with eyes looking ahead, she fought back! She proved to everyone that she can never be easily toppled from her seat as the queen of her career. Way to go, girl!
Jang Man Wol
Hotel Del Luna
Jang Man Wol taught us that we are all fighters for the ones we love. She reminds us that as women, we can be assertive and demanding at all times, and that is alright! Because we are born like that!
Oh, and don't forget that she also taught us how to be fashionably appropriate in our everyday life!
Oh Dong Baek
When The Camellia Blooms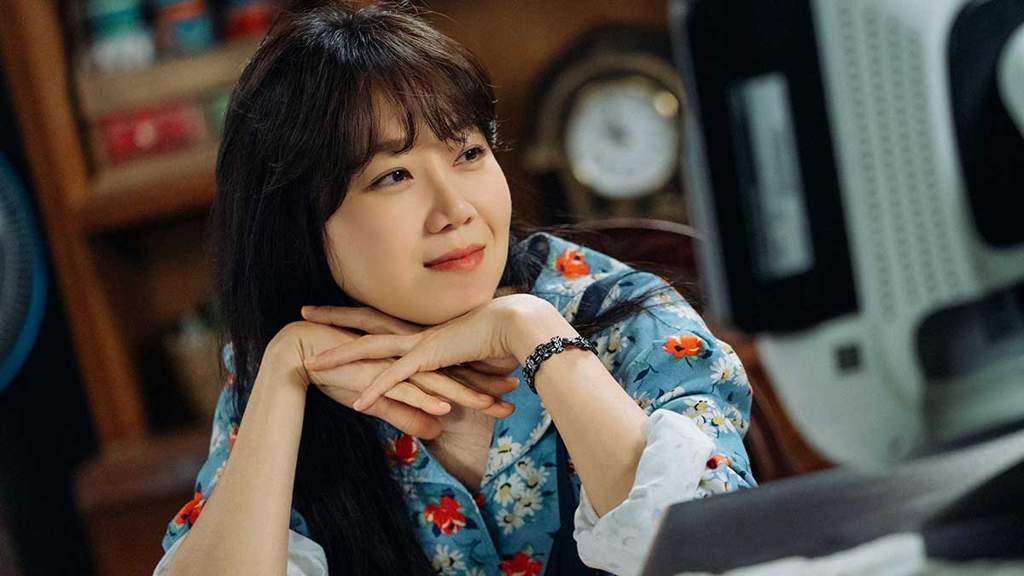 Oh Dong Baek says salute to all single moms out there! Dong Baek proves there is nothing wrong with raising her son on her own.
After overcoming struggles in her motherhood and love life, she blossomed into the feisty woman she really is. Dong Baek is definitely the woman we all aspire to be—hardworking, loving, understanding, and strong.
Go Hae-ri
Vagabond
Women can hold guns, too, and be good at firing it. That's on-point the character of Go Hae Ri.
Being a daughter to a fallen soldier, she does everything she can to be a top-secret agent in South Korea, solving dozens of criminal cases despite being looked down by male superiors. Go Hae Ri is one tough lady and you surely have to be prepared to face her!
Eun Dan Oh
Extraordinary You
You're the writer of your own story! That's what Eun Dan Oh wants us to know.
This sweet lady tried her very best to change what others had predicted her to be. She didn't waver in finding a way to her happy ending.
To all women, take charge of your lives! That's how kick-ass Eun Dan Oh is!
Yoon Se Ri
Crash Landing On You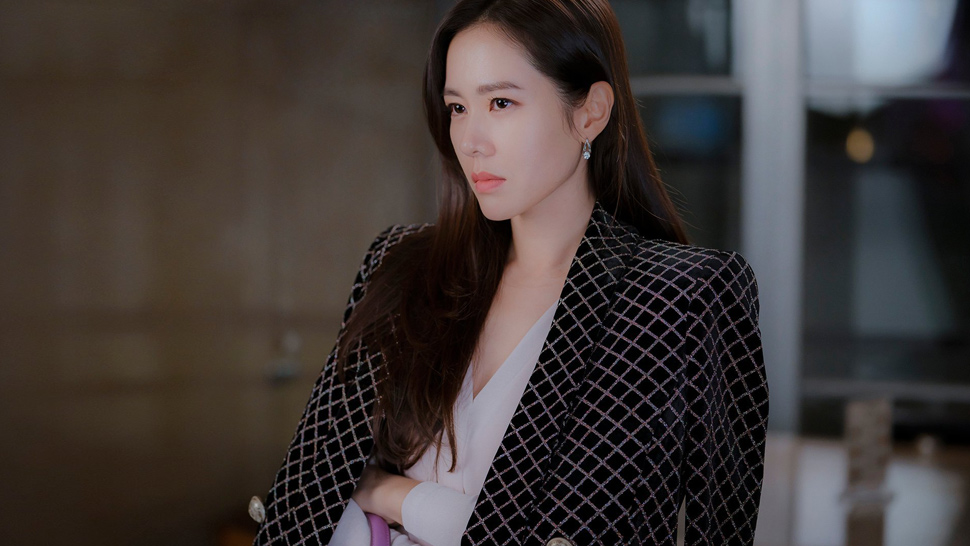 Crash Landing on You is not just about the excellent chemistry between the lead couple or the well-written story between North and South Korea. But it's also about the stories of some bad-ass women we totally adore!
Let's all hail goddess Yoon Se Ri! This woman owns a company which sells top-selling products in South Korea. She worked her ass off until her name is no longer defined by her dad's name or her brother's footsteps.
Even in her love life, she remains career-oriented and firm, proving that we can engage in a romantic relationship and excel in our careers all at once. Talk about a strong and independent woman!
Seo Dan
Crash Landing On You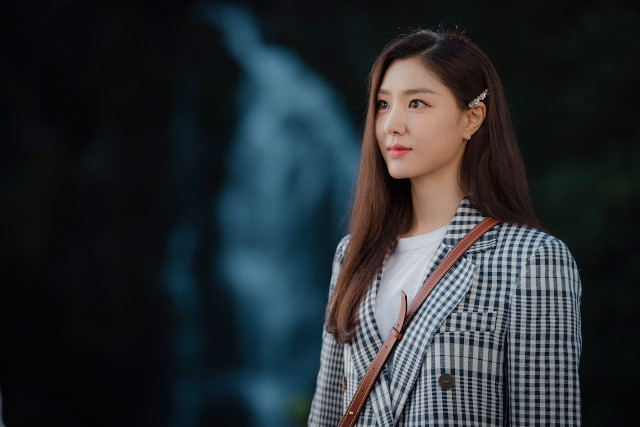 The stern and principled lady is serving us all the it's-okay-to-be-single vibes. Despite major losses in her love life, she held her ground and moved on happily with her life.
Seo Dan ventures into the path of self-love and assures every one of us that it's okay and it's something to look forward to. Such an amazing woman!
And there you have all 20 for the year 2020! Not to put down all the other female characters (there are a lot!), but these women portrayed that as women, we are strong in every aspect, too.
Who else do you think should be added in the list? Tell us in the comments section below as we get our drink and toast to celebrate our month, ladies!