Time to Hunt takes place in a fictional dystopian city in South Korea, following a financial crisis that caused economic devastation and political unrest. Four thieves (Lee Je Hoon, Ah Jae Hong, Choi Woo Shik, and Park Jeong Min) decide to plan a big heist with the dreams of escaping the city and starting over in the beaches of Hawaii.
They manage to pull off the heist, but what they didn't expect is becoming the targets of a relentless killer. Suddenly, the hunters become the hunted.
Time to Hunt starts slow, with Yoon taking the time to introduce and create sympathy for the four main characters. There's Jun Seok (Lee Je Hoon), an ex-con who took the rap for his friends Ki Hoon (Choi Woo Shik) and Jang Ho (Ahn Jae Hong). Led by big dreams of escaping the city, they add a fourth to their gang, Sang Soo (Park Jeong Min), who works for an illegal gambling den.
This extended character introduction proves effective, since getting to know the characters strongly engages the audience in the middle of the film. The characters will definitely draw your sympathy despite their actions.
Once the pace starts to pick up, the film hardly ever slows down. The movie is full of traps, twists, and narrow escapes that would have you holding on to the edge of your seat.
Along the way, the director conducts bold experiments with unusual lighting, staging confrontations in places you don't expect—a hospital elevator or a post-apocalyptic industrial sector. This adds tension to the film, having the audience wonder how the protagonists will be able to get out of a sticky situation.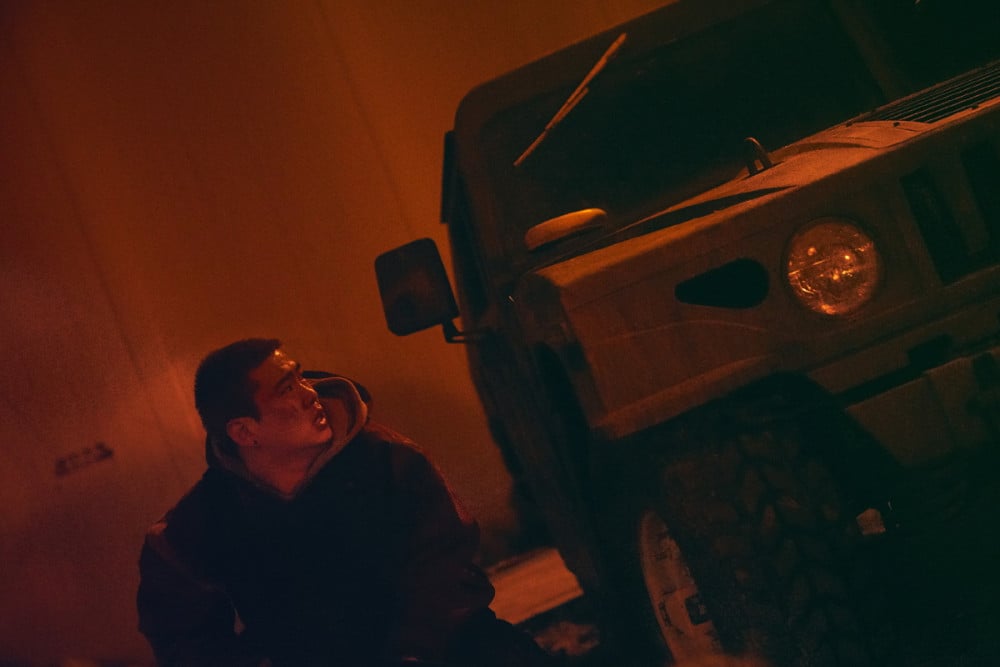 Time to Hunt is a technical tour-de-force, whose action and tension will make it a rewarding watch. Aside from the action-packed scenes, you can look forward to coming-of-age stories of the characters that may be relatable despite the different circumstances. We can't wait for the sequel.
Catch Time to Hunt on Netflix.