KStreetManila is back with This Month's Beat, and this time we are featuring the band of Hoppipolla!
Unlike contemporary bands such as DAY6, CNBLUE, and FTIsland, Hoppipolla is composed of a two vocalists (one of them also a keyboardist), a guitarist, and a cellist. The group was formed out of a reality competition to form a "super band", wherein they emerged as the winner.
After winning Superband, the band officially debuted with the single, About Time, at the 2019 VLive Awards V Heartbeat: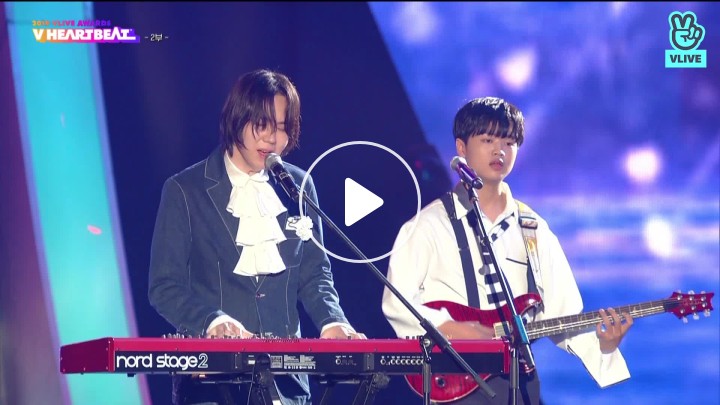 The name, Hoppipolla, was inspired from an Icelandic post-rock band who released the song of the same name. Like what the original Icelandic song implies, the four members of Hoppipolla hope that "people around the world can immerse in their music and feel bliss by getting solace."
Last January 20, the band released their second mini-album, And Then There Was Us, with the emotional yet beautiful title track, Your Ocean. (We recommend that you to turn on the English subtitles to see the translation of lyrics. And have a box of tissues beside you.)
They've also released an equally beautiful live performance on Studio FLO:
Hoppipolla in JTBC's "Superband"
In 2019, JTBC aired a survival show wherein individual musicians, ranging from buskers to classical musicians, were invited to compete and later on form the ideal band. (Kim Woo Seung of The Rose was one of the participants!)
Here are some of the band's best performances during the show:
Get to Know the Band Members
I'll (Noh Jeong Hun)
I'll (real name is No Jeong Hun) is Hoppipolla's vocalist and frontman. He majored in piano at the Berklee College of Music in Boston, Massachusetts.
Prior to Hoppipolla, I'll was already making his mark in the music scene as a singer-songwriter in 2017. He is the younger brother of actor and singer No Min Woo, who produced and arranged his single album, Maybe We Are.
He had also collaborated with Juniel for his sophomore single.
He also has participated in several drama OSTs such as Partners for Justice 2, Vagabond, Oh My Baby, and Zombie Detective.
Subscribe and follow I'll on YouTube, Instagram, and Spotify!
Hong Jin Ho
Unlike many band hopefuls, Hong Jin Ho did not originally intend to pursue band music. Having graduated from prestigious universities, Seoul National University and the Wurzburg University of Music in Germany, he already had a stellar music career as a cellist. He had also won several international competitions in East Asia and Europe.
When asked on why he joined Superband, he shared that he wanted to "promote cello and classical music."
Here are some of his stellar solo performances:
Subscribe and follow Jin Ho on YouTube and Instagram.
Ha Hyun Sang
Ha Hyun Sang is another all-rounder in the band who sings, plays various instruments, writes lyrics, composes and arranges! Prior also to joining Hoppipolla, Hyun Sang was already a solo artist. He released his first single, Dawn, back in 2018.
Following his win with other members of Hoppipolla, Hyun Sang signed with a different agency to manage his solo activities. (Contrary to common artists' contracts, all members of Hoppipolla are signed with different agencies to manage their solo activities. As a band, they are signed under Moss Music and Dreamus.) He then released a special single, entitled Us.
Hyun Sang has also lent his voice in several drama OSTs such as Mr. Sunshine, A Piece of Your Mind, A Love So Beautiful, and more. He has also written, arranged, and composed for the dramas like He is Psychometric (JUS2's "Take") and Abyss (Kim Bo Hyung's "Stay").
Subscribe and follow Hyun Sang on YouTube, Spotify, and Instagram!
Kim Young So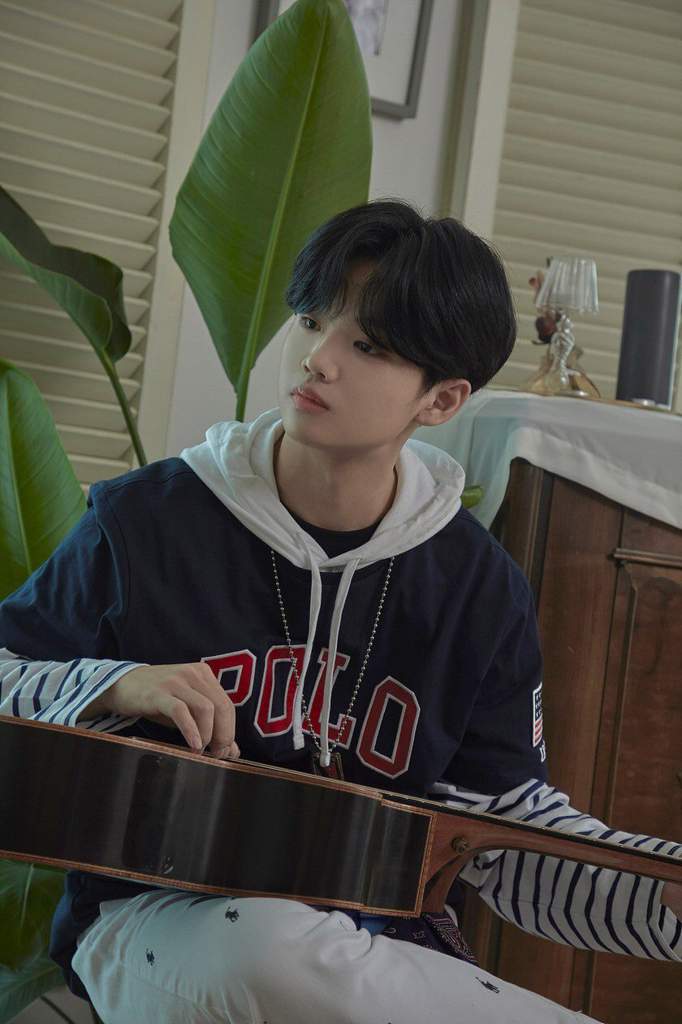 Kim Young So may be the youngest in the group (it's adorable to think that he and eldest Jin Ho have a 16-year age gap), but he is actually a guitar prodigy! At 15, he was the youngest finalist in the 2016 Guitar Masters Competition. His talent was even recognized by world-famous British jazz fingerstyle guitarist Martin Taylor!
Young So has also been doing original compositions (he and Jin Ho composed the track Wander in their latest album), and he has recently announced that his solo album is coming out soon!
Subscribe and follow Young So on YouTube and Instagram!
What do you think of Hoppipolla? Listen and know more about the band by following their official accounts on Twitter, Instagram, YouTube, and Spotify.